Giuliani says no Islamic terror before Obama, overlooks 9/11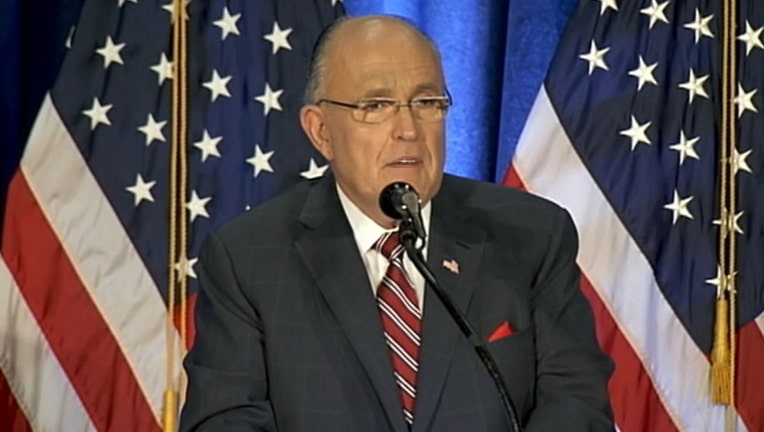 article
NEW YORK (FOX 5 NEWS) - Former New York City Mayor Rudy Giuliani, who earned the moniker "America's mayor" for his leadership in the aftermath of the September 11 attacks, bizarrely seemed to forget about the timeline of that very tragedy when stumping for Donald Trump Monday. Instead, he said Islamic terrorists began targeting the United States on President Obama's watch.
"Under those eight years, before Obama came along, we didn't have any successful radical Islamic terrorist attack inside the United States," Giuliani said while introducing Trump at an event in Ohio. "They all started when Clinton and Obama got into office.
Just moments earlier, Giuliani, a Republican, invoked 9/11, saying that America didn't "start this war." He then appeared to be saying that no radical Islamic terrorism happened under President George W. Bush, also a Republican. For the record, 9/11 happened in 2001, when Bush was president.
Giuliani served as mayor from 1994 to 2001. He ran for president in 2008.