Latest consumer product recalls: Nestlé cookie dough, millions of Target candles
Several products have been recalled over the past week for health and safety reasons. Here's the latest recalls from August 9-16 that consumers should know about.
1. Nestlé recalls cookie dough for possibly containing wood fragments
2. About 2.2. million candles sold by Target are recalled
3. Ice cream recalled in nearly 20 states for Listeria contamination
4. Dehumidifiers recalled due to fire, burn hazards
5. Baby, toddler jeans recalled due to choking hazard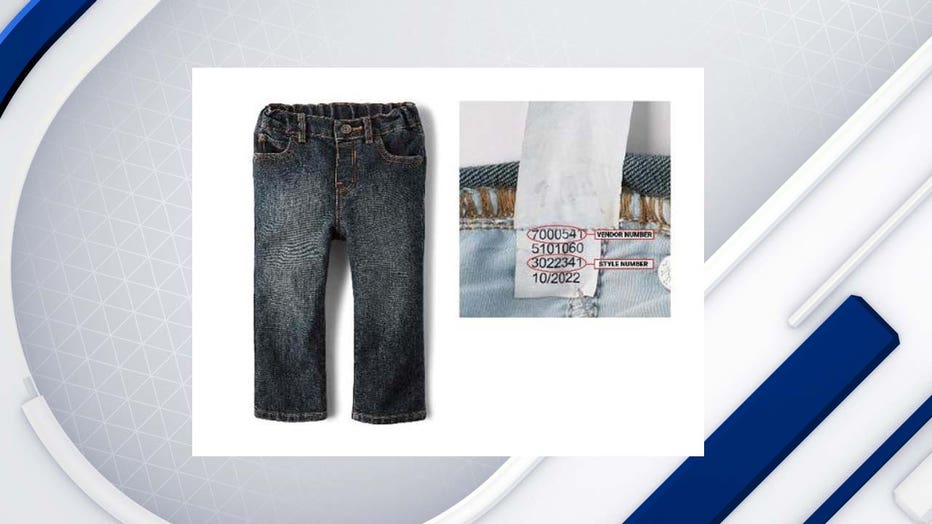 Over 97,000 baby and toddler boy jeans from The Children's Place store are being recalled due to a choking hazard. (U.S. Consumer Product Safety Commission)
Over 97,000 baby and toddler boy basic straight-leg jeans, sizes 6-9 months to 5T, have been recalled because officials say the metal snaps can detach, posing a choking hazard. No injuries have been reported.
The jeans were sold at The Children's Place stores nationwide.
Consumers with the affected jeans should return the jeans for a full refund.