Man killed by chicken in vicious attack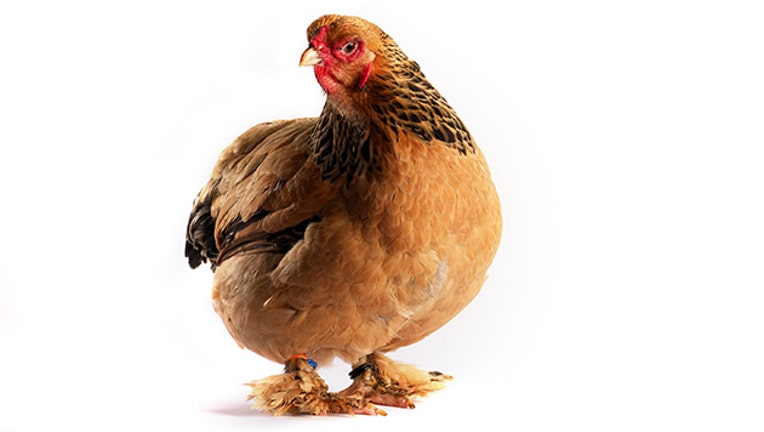 article
A senior citizen was found dead in a pool of blood after he was mauled by a Brahma chicken.
The Irish Examiner reported that the aggressive chicken had been moved to Jasper Kraus' property after it had previously attacked a child.
Kraus, 67, suffered a heart attack after the bird plunged its spur into his leg, causing him to lose pints of blood.
A trail of blood led to the chicken house.
The attack happened last year but details were just released as part of an inquiry into the unusual incident.
Get breaking news alerts in the free FOX5NY News app!  |  Sign up for FOX 5 email newsletters
One of the birds reportedly had blood on its claws and suspected it was the same one that had attacked Kraus granddaughter before being sent to his farm.
The extremely large chickens have feathered shanks and their ancestors were originally from the Shanghai area of China before being taken by ships for meat and eggs.
The Brahma chicken averages about 10–12 pounds but is known to weigh as much as 18 pounds.