Martha Stewart, 81, makes history as Sports Illustrated Swimsuit cover model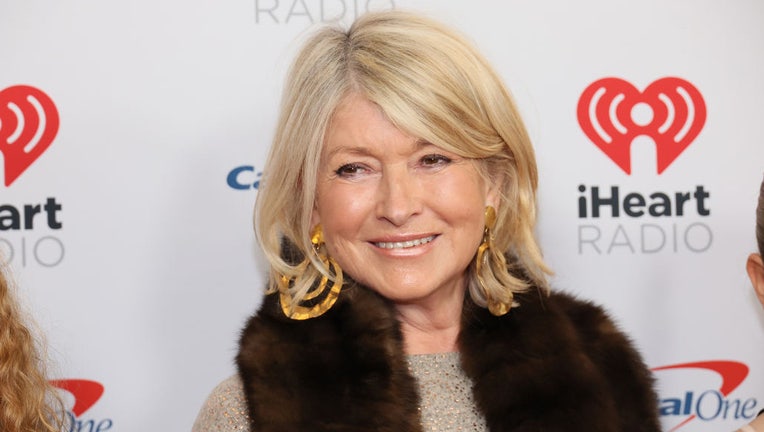 article
Martha Stewart on Monday was named one of the Sports Illustrated 2023 Swimsuit Issue cover models, becoming the oldest to ever grace the iconic magazine cover at age 81.
Stewart revealed the image on the "Today" show, recalling the swimsuit photoshoot experience as "odd."
"It's odd to go to an island and get changed into nine different bathing suits in front of all of those people – and it turned out OK," she said.
Deemed by the publication as "the OG of influencers," Stewart is both a businesswoman and media personality. She's the founder of lifestyle company Martha Stewart Living Omnimedia, author of 99 lifestyle books to date, and more. 
Stewart said Sports Illustrated asked for her to be ready by the end of January to pose for the cover, which was "a request I'd never had before."
"To be on the cover at my age was a challenge, and I think I met the challenge," Stewart said on the "Today" show, noting how she went to pilates "every other day" and maintained a "good diet and healthy skincare" routine.
"For me, it's a testament to good living," Stewart added. "And I think that all of us should think about good living, successful living, and not about aging."
Stewart rose to fame in the 1980s when she began writing cookbooks after her success as a chef, according to Sports Illustrated. She launched her magazine, Martha Stewart Living, in 1990. She also hosted two syndicated television shows, "Martha Stewart Living" and later "The Martha Stewart Show."
But her cultural significance has expanded in other ways. In late 2004, Stewart began serving a five-month sentence in a federal prison, followed by several months of home confinement and probation, after being convicted of an insider trading scandal. 
Such a situation could have devastated her businesses and reputation, but as Harper's Bazaar pointed out in a 2021 piece, she ultimately gained a wider range of fans. 
In the years since, she's also become known for her friendship with Snoop Dogg, and the occasional selfies on her Instagram – which some have dubbed "thirst traps."
"Never in her life has she let her circumstances dictate her outcome," SI Swimsuit editor-in-chief MJ Day said of Stewart. "She's changed with the times—always one step ahead, it seems—to build a wide-reaching business empire." 
In addition to Stewart, Sports Illustrated also named actress Megan Fox, singer-songwriter Kim Petras, and model and entrepreneur Brooks Nader as this year's other Swimsuit Issue cover models. 
RELATED: Taylor Swift interrupts Philadelphia show to defend fan against security guard
This story was reported from Cincinnati.