Nogales man arrested after meth, fentanyl were seized during traffic stop along the I-10, DPS officials say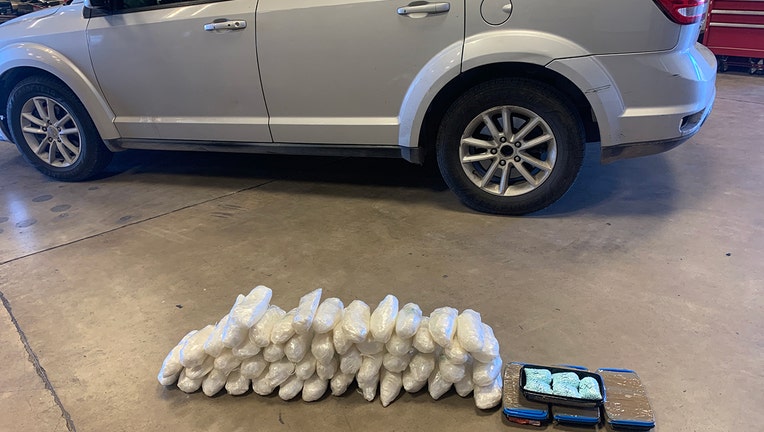 article
NEAR MARANA, Ariz. - Officials with the Arizona Department of Public Safety say a Nogales man has been arrested, after troopers seized fentanyl and meth during a traffic stop in southern Arizona.
According to a statement released on Jan. 28, the traffic stop happened on Jan. 19, when DPS troopers stopped the driver of a Dodge passenger van for speeding and unsafe following distance along the westbound lanes of the I-10 west of Marana.
"During a search of the vehicle, the trooper discovered over 50 pounds of methamphetamine and 5 pounds of fentanyl pills, in addition to a personal-use amount of cocaine," read a portion of the statement.
The suspect, identified by DPS officials as 43-year-old Raul Lopez, was booked into the Pima County Jail for alleged possession and transportation of a dangerous drug for sale, as well as alleged possession and transportation of a narcotic drug for sale.
This story was reported on from Phoenix
Other Arizona Crime Stories
Tune in to FOX 10 Phoenix for the latest news