PD: Off-duty Gilbert police officer seriously hurt on Loop-101, suspect identified
SCOTTSDALE, Ariz. - An off-duty Gilbert police officer was seriously hurt in a motorcycle crash when he was struck by a DUI driver early Sunday morning, says the Department of Public Safety.
Just before 1:30 a.m., Sgt. Tom Edgerton was driving southbound on Loop-101 near the Talking Stick Way exit when he was rear-ended by a driver in a Toyota Tacoma.
The driver, identified as 23-year-old Colton Sattler, continued on the freeway where he exited on McDonald Drive
Scottsdale police officers found Sattler in a parking lot at McDonald Drive and Granite Reef Parkway where he was identified at the driver by a 7-Eleven clerk.
Police say Sattler admitted to officers that he was driving the Tacoma when the crash happened. Court documents show he told officers he was switching lanes and while he was doing so, he hit an unknown object. Police say he said he pulled off the L-101 and drove to the convenience store to buy a band-aid for a cut on his knee.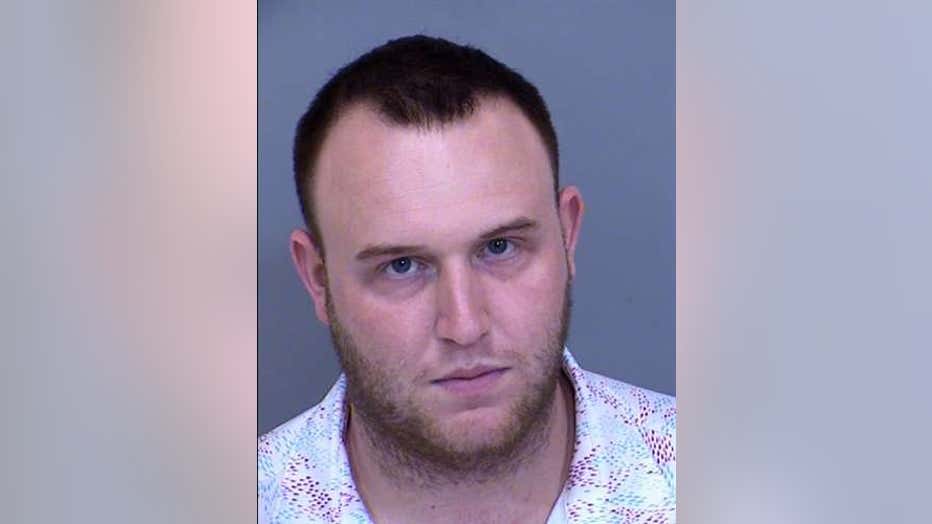 Colton Sattler was arrested for a DUI after hitting an off-duty police officer off the Loop 101.
Investigators also say "he admitted to consuming two glasses of wine and two Red Bull vodka's between 9:15 p.m. and 11:30 p.m."
Gilbert police said Sattler was originally apprehended for a DUI, however, court documents show he had a BAC of .079, just .001 away from the legal limit. 
Police say Sattler was arrested for aggravated assault causing serious physical injury and leaving an accident.
Edgerton was taken to HonorHealth Scottsdale Osborn Medical Center in critical condition but is stable as of Sunday afternoon.
"Please keep Sergeant Edgerton and his family in your thoughts," the Gilbert Police Department said.
DPS will lead the investigation into the crash.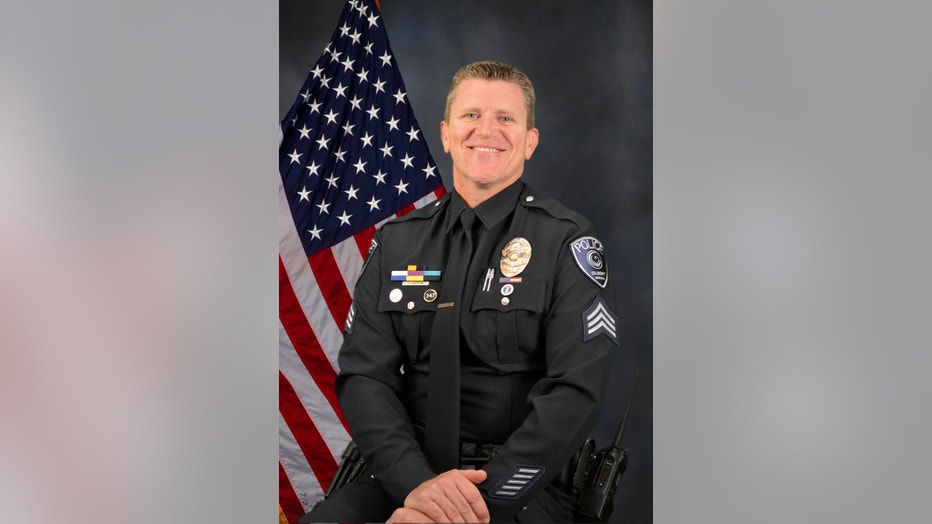 Sgt. Tom Edgerton. Photo courtesy of the Gilbert Police Department
A GoFundMe has been established to benefit Sgt. Edgerton and his family.
Fundraiser held for Sgt. Edgerton
A fundraiser is being held on July 1 at Sweetzbrew, located at 835 N. Gilbert Road, Suite 101, for the injured Gilbert Police sergeant.
Sweetzbrew says it will donate 50% of its proceeds to benefit Sgt. Edgerton.
Related Stories:
Tune in to FOX 10 Phoenix for the latest news:
Get breaking news alerts in the FREE FOX 10 News app. Download for Apple iOS or Android.