Pedestrian dies after being hit by car at south Phoenix intersection
PHOENIX - A south Phoenix intersection was shut down after a man was struck and killed by a car Friday morning.
Officials say a man was walking outside of the crosswalk near 7th Avenue and Baseline when he was hit by a car.
Officers found the man lying in the road, and he was taken to a hospital in critical condition. He died at the hospital from his injuries. His name was not released.
The driver stayed at the scene, and impairment does not appear to be a factor in the crash.
The intersection has since been reopened.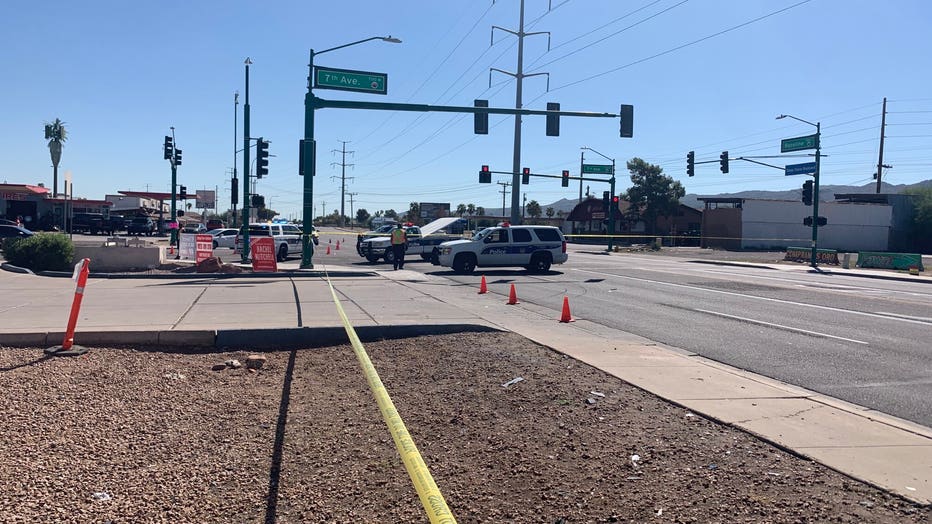 The scene of a deadly pedestrian crash near 7th Avenue and Baseline.
More Arizona headlines