Phoenix Fire locates missing search dog
GOODYEAR, Ariz. - The Phoenix Fire Department has found a search dog that went missing out of Goodyear Saturday night.
Moxie, a member of FEMA's Arizona Search Dog team, was last seen at around 7:30 p.m. in a neighborhood near 178th Avenue and Sherman Street.
The yellow Labrador was eventually found Sunday morning after she jumped her backyard fence and splashed around in a neighbor's pool.
"We searched every everywhere many times and there was one more house that didn't answer. I sent my wife over with a flyer to see if they saw anything. A neighbor across the street came out, and my wife said, 'Hey have you seen this dog by chance?' and he looked at it and said, 'Oh yeah, she's actually in the backyard swimming with my wife right now,'" Myles McCarthy with Phoenix Fire said.
Her family, and the department, are glad she's back.
"Her owners are now tasked with building a (Moxie proof) fence," Phoenix Fire officials said.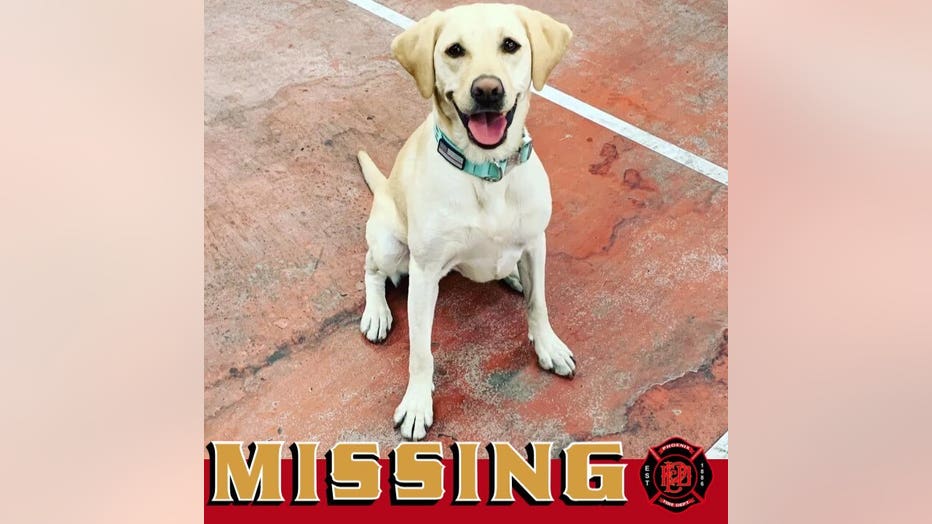 Where she was last seen: