Rat's foot in Olive Garden soup, suspicious toilet, home untouched by fire: This week's unusual headlines
From a rat's foot in a bowl of soup to a home somehow untouched by the Maui wildfires, there was no shortage of unusual headlines this week.
1. Man claims he found rat's foot in bowl of Olive Garden minestrone: "I took a bite, felt something stab the inside of my cheek, it felt like a needle," said Howie."I lunged and choked myself almost, so when I hacked it up and realized, into a napkin, it was, uh.'"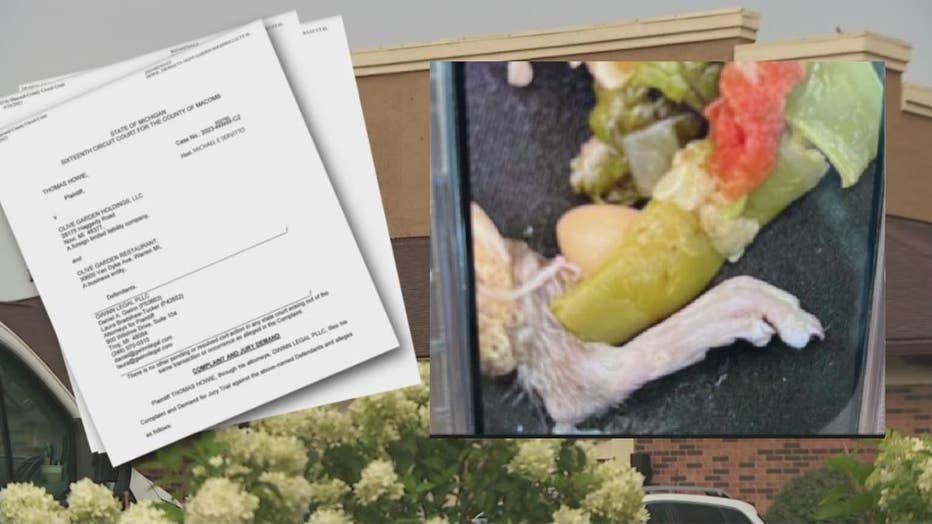 2. Maui home left untouched by wildfires while Lahaina neighborhood destroyed: Among the charred homes in a neighborhood reduced to ash from the Maui fires stands a single red-roofed home that appears virtually unscathed.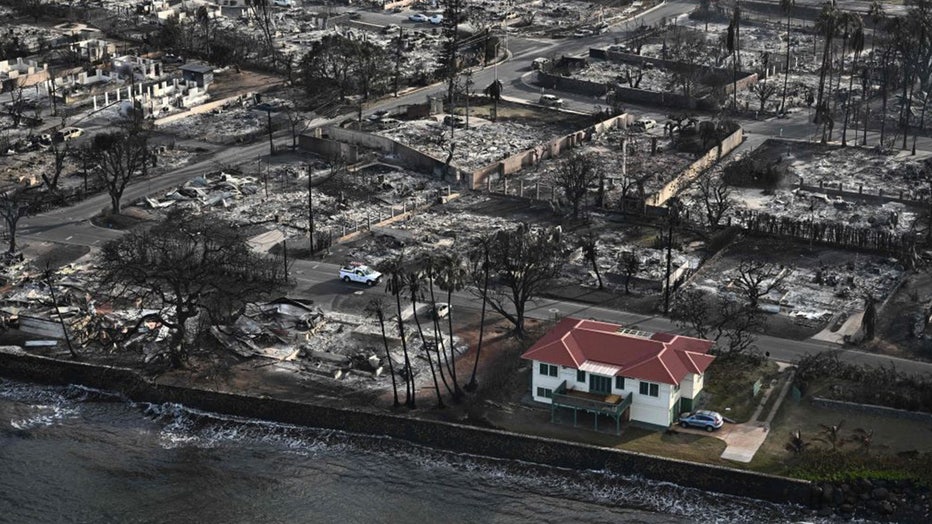 FILE - An aerial image shows a red roofed house that survived the fires surrounded by destroyed homes and buildings burned to the ground in the historic Lahaina in the aftermath of wildfires in western Maui in Lahaina, Hawaii on August 10, 2023. 
3. Arizona's high country experiencing salamander invasion of sorts: 'It smells like death': Residents in Arizona's high country are seeing an unusual amount of salamanders in their area - and one woman saw piles of the dead critters inside her family's home.
4. Rare spotless baby giraffe born at Tennessee zoo needs a name: "Giraffe experts believe she is the only solid-colored reticulated giraffe living anywhere on the planet."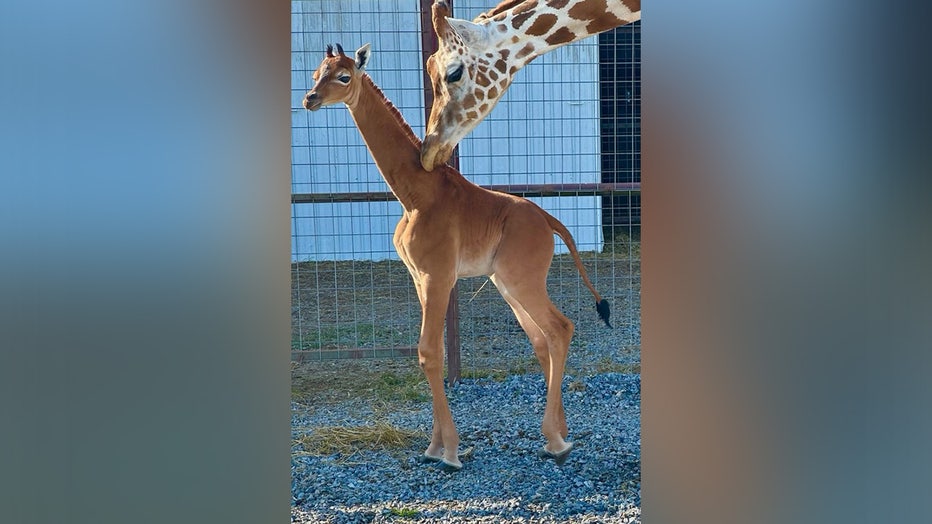 Rare spotless baby giraffe born at Bright's Zoo in Limestone, Tennessee.
5. Quintuplets born happy and healthy at Phoenix hospital: A Washington couple traveled across the country this summer to give birth to their quintuplets at a specific Phoenix hospital. The five babies were born 13 weeks early
6. Auto shop responds after employee takes car for joy ride: A car owner in Washington state is shocked to find out that a mechanic he paid to repair his BMW decided to take it for a joy ride. The employee was going well over 100 mph. Even more shocking was the auto shop's response to all of this.
7. Stunning video: Rare 'Octopus Garden' discovered off California coast: Scientists in California and beyond have discovered an "Octopus Garden" of up to 20,000 eight-armed creatures living in the deep sea about 80 miles southwest of Monterey.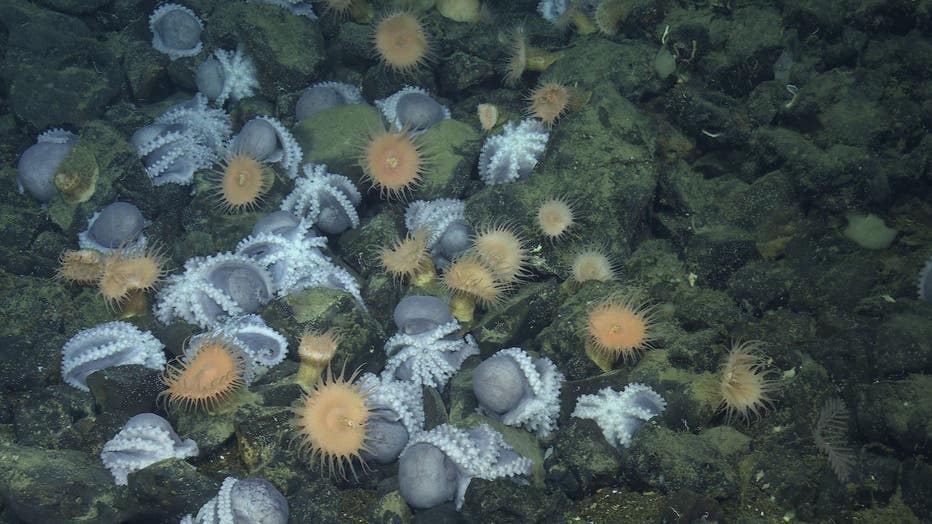 8. Double delight: Newborn twins share precious birthday with overjoyed parents: A couple, Jose Ervin, Jr. and Scierra Blair, celebrated a remarkable coincidence on August 18, 2023, as it marked not only their own birthdays but also the birth of their twins, Jose Ervin III and A-ria.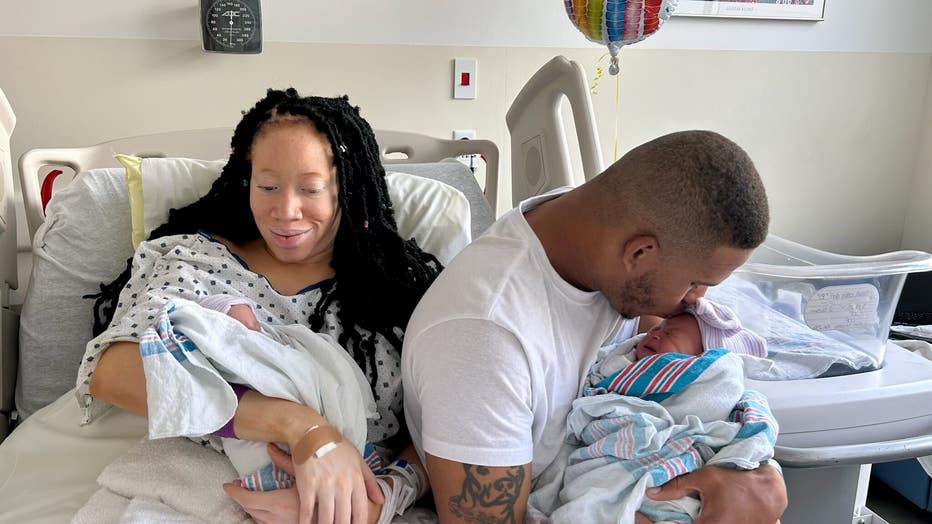 Scierra Blair and Jose Ervin, Jr. hold their newborn twins. The family shares the same birthday. (Credit: (Hillcrest Hospital)
9. Arrest made after 'suspicious toilet' triggered evacuation at California mall: A "suspicious toilet" found at the movie theater left a stench for those forced to evacuate from the Americana in Glendale, California.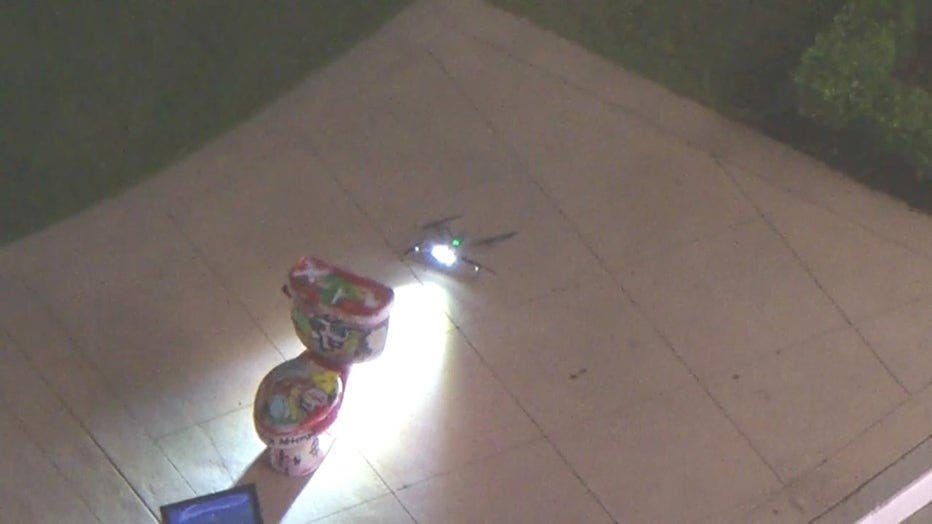 9. Watch: Wolves at Yellowstone National Park bring 'toys' to pups: The "toys" are in the shapes of bones the wolves bring to their young to keep them busy.