Son of a murdered beauty salon owner is opening the doors once again
AVONDALE, Ariz. - The son of a woman who was murdered in her own Avondale beauty salon last year by her husband is reopening the shop in her memory.
The door to Ema's Barber & Beauty Salon, of course, opens a flood of memories for her son Johnny – both bad and good.
"She always pushed through. No matter what," Johhny Herrera said of his mom, Ema Rodriguez.
Pushing through the tragedy of what happened to his mom is a struggle, but reopening her salon might ease a bit of the pain.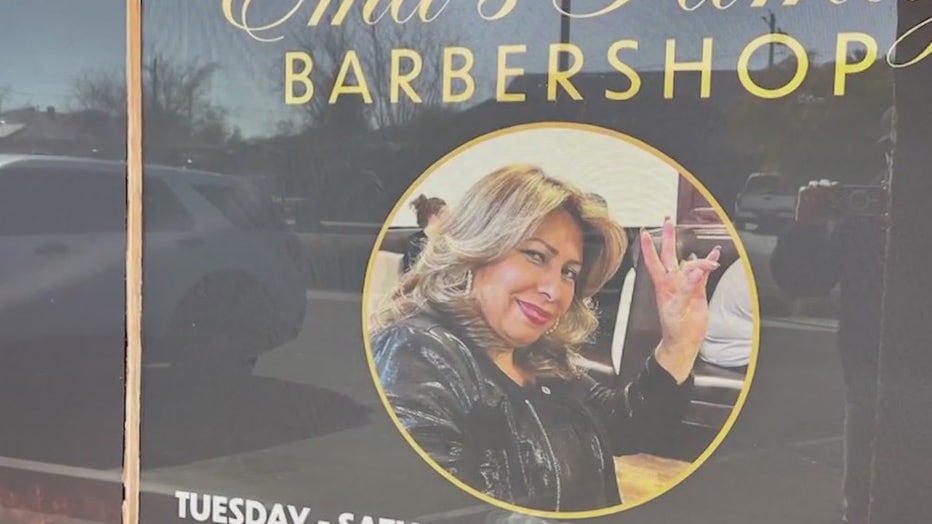 "I feel like this will help all of us heal. Not just myself or my family, but everyone that took a big hit," he said.
That hit came on Sept. 11 of last year at the salon.
Avondale Police say Ema's husband, Jose Jesus Rodriguez Parra entered the salon in a jealous rage and fatally shot his wife and another man. Ten days later, while in jail on first degree murder charges, Parra died of an apparent suicide, according to the jail.
"He was a troubled man. I don't hate him. I understand his pain. I don't hate him, but I wish he hadn't done what he did," Herrera said.
He's working on forgiving his stepfather. At the same time, he's working to honor his mom by saving her legacy.
The salon was open for more than 8 years. Herrera is a barber and worked with her.
"One thing I know she didn't want to do is close this, which is why I decided that it had to be open," he said. "We couldn't just let it be lost."
Herrera plans to reopen Ema's Salon in March.
More reports:
Tune in to FOX 10 Phoenix for the latest news: