Jack Holder, one of Arizona's last Pearl Harbor survivors, dies at 101
CHANDLER, Ariz. - Jack Holder, an Arizona man who was one of the last remaining survivors of Pearl Harbor, has died. He was 101.
Holder's death was announced by the Pearl Harbor National Memorial on Feb. 26.
Holder was 19 years old when he was transferred to Pearl Harbor in December 1940. Almost a year later, the Japanese attacked the U.S. Naval base, killing over 2,400 Americans.
Holder said the first bomb that fell was only about 100 yards away from him.
Holder survived the attack and continued in the Navy as a pilot. He flew over 100 missions and was honorably discharged in 1948.
After his Navy career, Holder became a commercial pilot for decades, before retiring in Chandler. 
Related stories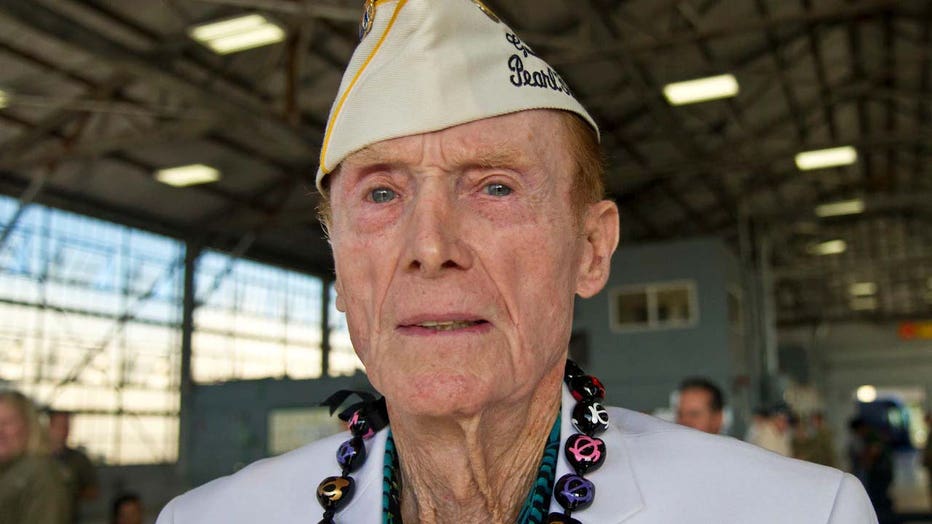 Jack Holder (Department of Defense)