Surprise man accused of zip-tying dog's mouth shut; dogs rescued have been adopted out
NOTE: Some may find the article's subject matter, as well as certain details pertaining to the story, disturbing. Discretion is advised.
-----
SURPRISE, Ariz. - Police say they have arrested a man after he zip-tied a dog's mouth shut, and nearly a dozen puppies were found dehydrated in his Surprise apartment.
"I can think of some scenes in my time as a police officer and as an investigator that it really just hits you in the gut, and this is definitely one of those that really kind of stings, and it leaves you with some scars," said Lieutenant Tim Klarkowski with the Surprise Police Department.
Dogs found at apartment complex
According to police, officers responded to the apartment complex near Bell and El Mirage Roads on March 24 after a witness reported that 41-year-old Levi Lewis had zip-tied a dog's mouth shut.
"Upon further investigation, it was learned that this had occurred several times over the past two weeks," police said.
Detectives executed a search warrant on Lewis' apartment and found 10 puppies that were dehydrated and had no water.
"They were exhibiting some signs of dehydration," said Lt. Klarkowski. "We got them some water. They were pretty ecstatic to be getting some water."
Two adult dogs were also found inside the apartment, one of which was emaciated. That dog was taken to a local veterinarian for treatment.
Lewis was arrested and booked into jail. He is accused of a count of felony animal cruelty, and 10 counts of misdemeanor animal cruelty.
"This abhorrent treatment of animals is unacceptable anywhere, but especially in the City of Surprise, and we will prosecute to the fullest extent of our abilities," said Lt. Klarkowski.
In court documents, Lewis said he tied the dog's mouth to prevent from barking, after he had received numerous complaints, and faced eviction.
Dogs have been adopted
On April 15, we learned that the dogs, who are basset hounds, were all adopted.
The basset hound puppies were playing in their pend, waiting to go to their forever home, while aspiring adopters hope their names get called for the drawing.
"We had to resort to the old ways and host a drawing, because the outpouring of support was so much, and trying to make it fair," said Bretta Nelson with the Arizona Humane Society.
"I am so excited. I love basset hounds. When I saw the story, it broke my heart, and I knew I had to come down and adopt," said one person.
The puppies' mom and dad were also adopted.
"Older guys need a chance too," said another person. "I'm an older guy, and somebody loves me."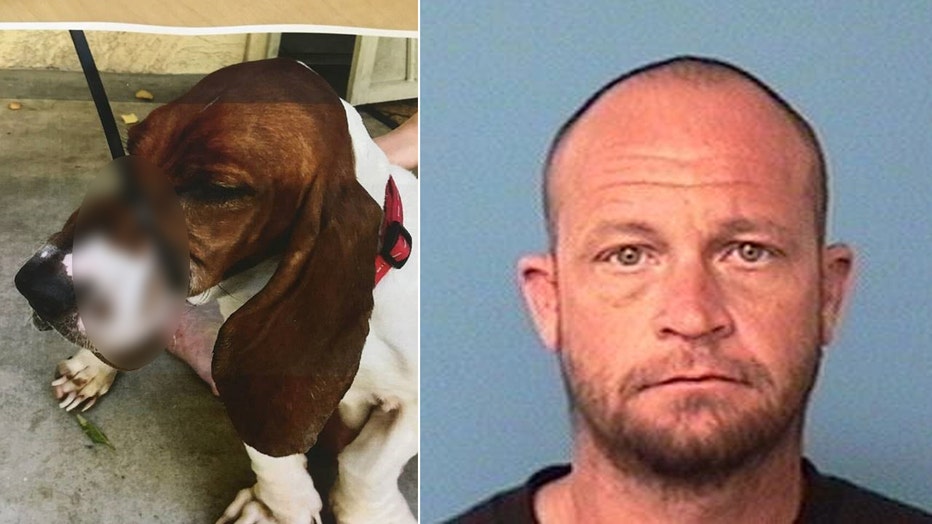 Arizona Headlines
Tune in to FOX 10 Phoenix for the latest news