Suspect shot, killed after pulling gun on Phoenix officers: police
PHOENIX - A suspect who allegedly pulled out a gun during a struggle with officers was shot and killed Sunday night in Phoenix.
Police say first responders received a shooting call at around 6:45 p.m. on March 5 near 43rd Avenue and Encanto Boulevard. When crews got to the scene, they found a woman who had been shot.
Officers got to the scene and began looking for the suspect.
"Our officers began doing a shooting investigation, they were directed to a man that was still on scene," Sgt. Philip Krynsky said. "They moved in to arrest the man, at which point, he got up, pulled a firearm from his waistband, and there was a struggle with multiple officers for that gun – that when the officer-involved shooting occurred."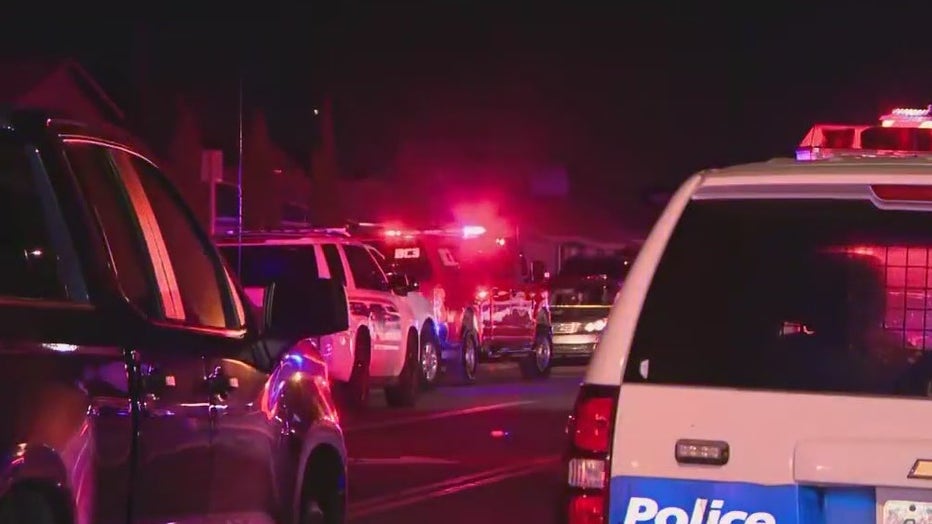 The scene of a shooting involving Phoenix Police officers on March 5, 2023.
The suspect, 42-year-old James Saucedo, was pronounced dead at the scene.
The woman was taken to a hospital for non-life-threatening injuries.
Phoenix Police ask anyone with any information to contact them at 602-262-6151 or Silent Witness at 480-WITNESS.
More Arizona headlines
Tune in to FOX 10 Phoenix for the latest news: