Woman dies days after she was struck by a driver in Peoria, police say
Tune in to FOX 10 Phoenix for the latest news:
PEORIA, Ariz. - A 70-year-old woman died days after she was struck by a driver in Peoria while walking in a neighborhood, the police department said.
On the morning of Feb. 23, crews from the Peoria Police Department and Peoria Fire-Medical Department responded to the scene of a small white SUV that had crashed into a woman.
"Preliminary investigation shows that the adult female was walking north eastbound on the north sidewalk of Ridgeline Road. She was crossing 125th lane when a vehicle that was turning into the neighborhood struck her. The vehicle was traveling north eastbound on Ridgeline Road and was turning north onto 125th lane when it struck the pedestrian," police said.
Nancy Trammel, 70, of Peoria, was rushed to the hospital with critical injuries and on Feb. 25, police said she died.
The driver of the SUV stayed on the scene and cooperated with the investigation/
"This incident is still being investigated by the Peoria Police Department's Traffic Services Unit; however, there is no indication that the driver of the SUV was impaired and speed is not a factor. This appears to be a tragic accident, no arrests have been made, and no citations have been issued," police said.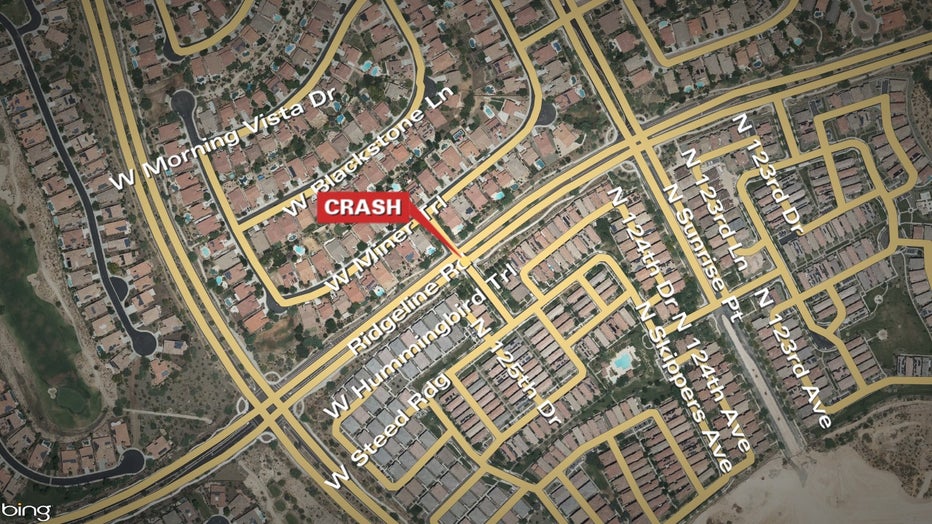 More reports: