West Chev Fire: Evacuations lifted for residents near Forest Lakes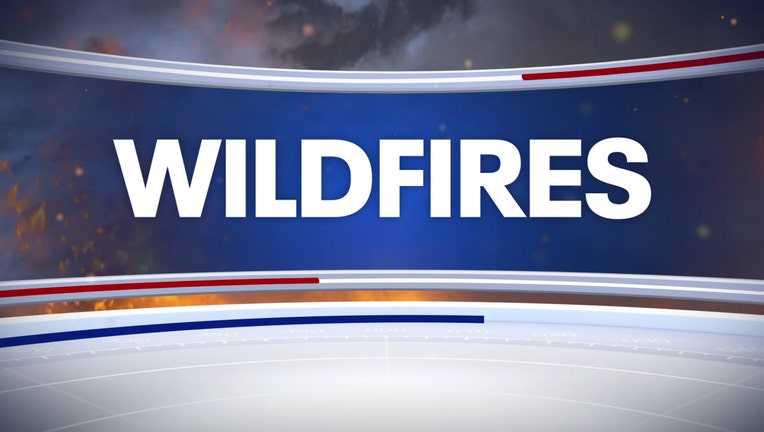 article
FOREST LAKES, Ariz. - Evacuations have been lifted amid a wildfire that is burning 13 miles from the Forest Lakes community.
The West Chev Fire, caused by lightning on June 19, has burned 1,170 acres and is at 85% containment.
The Type 2 Incident Management Team is taking command of the West Chev Fire, as well as the Wyrick Fire closer to Heber-Overgaard.
Woods Canyon Lake, a recreation area, was closed and evacuated due to the fire. The Chevelon Canyon Lake Campground area was also evacuated.
Timeline of the West Chev fire
June 29
The West Chev Fire is now at 85% containment.
"Yesterday, with an increase in relative humidity, the fire moved very slowly in Circle Bar Draw," officials said. "This is the only area where the fire is yet uncontained. As on the Wyrick Fire, crews worked to extinguish hotspots and increase depth of containment lines. The fire will smolder today with only limited movement in Circle Bar Draw.
June 27
The West Chev Fire has burned 1,170 acres and is now 62% contained.
June 26
Areas placed in "SET" mode:
Antelope Valley
Despain Ranch
Heber-Overgaard
Chevelon Retreat
Areas north of State Route 260 and northwest of State Route 277
Forest Road 504 is now open to residents and property owners.  
A complete closure of the Apache-Sitgreaves National Forests remains in effect. Arizona State Trust Lands in all 15 counties are closed for recreational use.
The Southwest Area Incident Management Team stated, "While not a lot of smoke is expected from both fires today, this weekend is trending drier and hotter, so expect some smoke production. A predominant southwest wind today should transport any generated smoke to the northeast. If fire activity increases, expect smoke impacts to Holbert, Snowflake, Concho, St. Johns, and Winslow. Overnight drainage winds may push smoke into Forest Lakes. The area may see influence from the Backbone and Rafael fires if winds shift as predicted, from the north."
The daily smoke outlook is available at https://fires.airfire.org/outlooks/EasternArizona
June 24
Officials announced those who were asked to evacuate are allowed to return to their homes.
The National Forest Service says the biggest concerns with the West Chev Fire are "energy infrastructure, Chevelon Canyon, T&E species, heritage sites and summer cabins."
Latest on Arizona Wildfires
Tune in to FOX 10 Phoenix for the latest news