Amazon founder Jeff Bezos, Lauren Sanchez engaged: report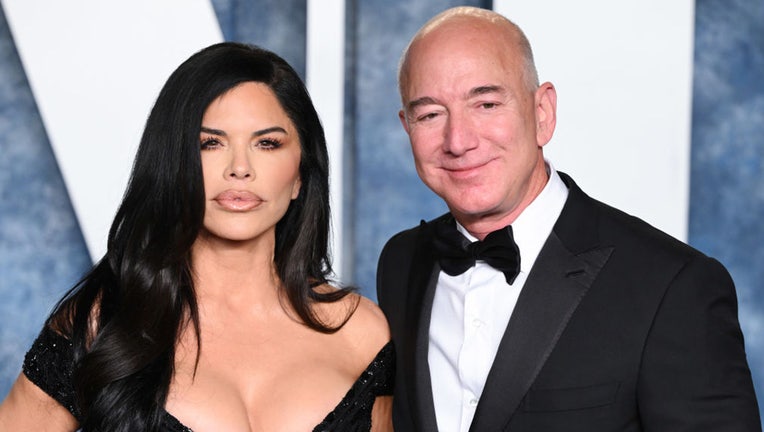 article
Amazon founder Jeff Bezos is engaged to his girlfriend, Lauren Sanchez, after nearly five years together, according to Page Six.
The outlet reported that rumors of the engagement have made the rounds for months after Sanchez was spotted wearing a heart-shaped ring. News that they began dating came in 2019 after Bezos' divorce from his wife Mackenzie Scott.
The pair were married for almost 24 years.
Bezos and Sanchez are in the South of France for the Cannes Film Festival and have been staying on his $500 million yacht that features a mermaid that looks similar to Sanchez adorning the prow. 
Sanchez previously told The Wall Street Journal that Bezos "makes me laugh all the time. He can be goofy."
On his birthday, she wrote about Bezos in a lengthy social media post. 
"They don't see the man who puts everything aside to help a sick friend, but my eyes do," she said. "They don't see the man who wakes up early every morning to make breakfast for the kids so they can laugh and talk about life and science and how to make this world a better place — my eyes do. They don't see the man who wants everyone to feel joy, who's heart is immeasurable and who's ability to love is infinite."