California lawmakers ask AG to exclude Trump from Republican primary ballot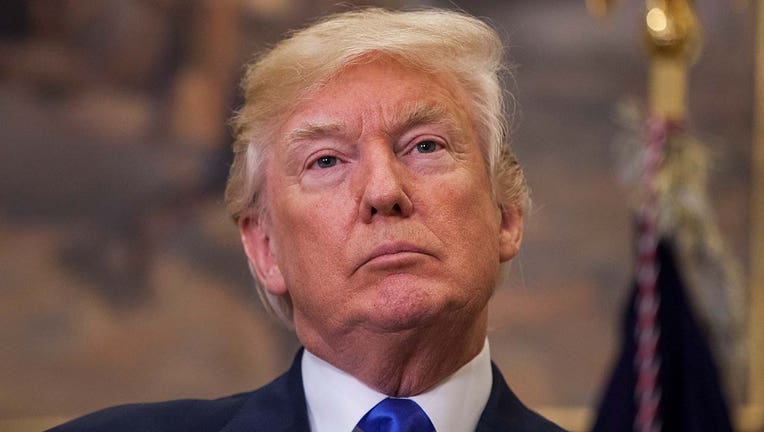 article
SACRAMENTO, Calif. - Nine Democratic California lawmakers asked the state's attorney general on Monday to seek a court opinion on whether former President Donald J. Trump should be excluded from Republican primary ballots under the 14th Amendment for his role in the Capitol Riot. 
The lawmakers reminded the office of Rob Bonta that "no person shall hold any office having previously taken an oath to support the Constitution of the United States, shall have engaged in insurrection." 
In April, Trump was indicted on four felony charges for working to overturn the results of the 2020 election in the run-up to the violent riot by his supporters at the U.S. Capitol in an unprecedented effort to block the peaceful transfer of presidential power and threaten American democracy.
The letter was signed by Assemblymember Evan Low,  State Senator Josh Becker, Assemblymember Mike Fong, Assemblymember Mike Gipson, Assemblymember Corey Jackson, Assemblymember Alex Lee, Assemblymember Kevin McCarty, Assemblymember Stephanie Nguyen, and Assemblymember Phil Ting. 
In a statement, Low said that Americans witnessed Trump "order his army of supporters to the United States Capitol and multiple courts have already declared the events of that day an insurrection" on Jan. 6, 2021.
"Whatever the courts decide it is important that they do so quickly to avoid further political strife, and the Attorney General is uniquely positioned to get the American people the answers we need to protect our Republic," Low said. 
The lawmakers believe that Bonta has the ability to seek declaratory relief, essentially asking a court to tell him what his legal obligations are outside the context of a traditional lawsuit. The letter did not identify a specific court.
In an email to KTVU, Bonta's office said: "We are aware of the letter and will review the request internally. There is no denying that Donald Trump has engaged in behavior that is unacceptable and unbecoming of any leader — let alone a president of the United States. Beyond that, we have no additional comment."
Even if a court ruled that Trump were ineligible, the former president would most certainly appeal up to the Supreme Court.