Man accused of attacking father, setting Phoenix home on fire after being told to move out
PHOENIX - A sword-wielding domestic violence suspect was taken into custody in north Phoenix after he barricaded himself inside a home and set it on fire, police said Wednesday.
Police visited a home near Cave Creek Road and Tatum Boulevard on a domestic violence call after a man reportedly punched his father in the face.
The man, identified as Nate Rogers, had become angry after his parents said they were relocating and that he needed to find a new place to live, according to court documents.
Rogers reportedly threatened to "burn the house down" during the 911 call and said he would kill his parents if officers showed up.
When officers started surrounding the home, Rogers pointed what was later revealed to be a BB gun at police and allegedly set the home on fire.
Court documents stated that the barricade situation came to an end after Roger came out with the gun and a sword in his hands. After he refused to put the weapons down, police shot non-lethal rounds at him and took him into custody.
"The victims told officers that the defendant suffered from schizophrenia and was not taking his medications," police said.
He was treated for smoke inhalation at the hospital, but has since been released and now faces numerous assault and criminal damage charges.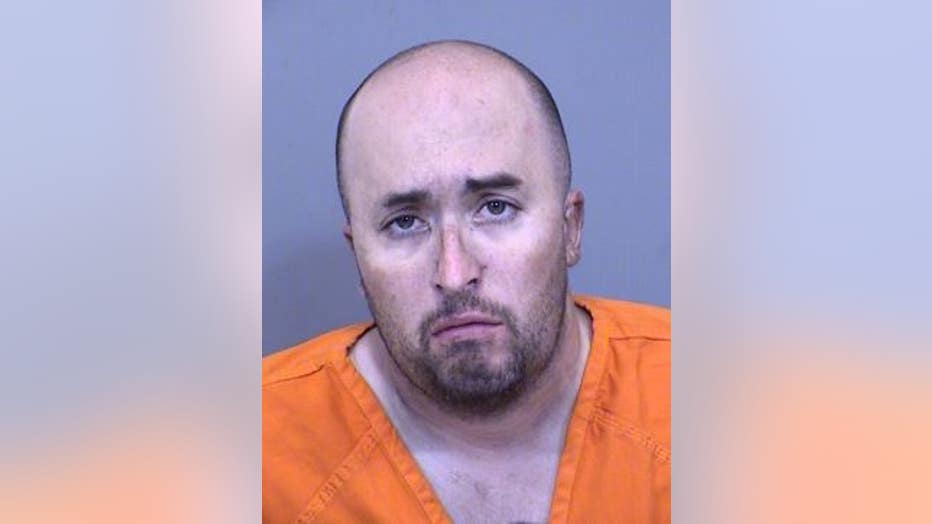 More Arizona headlines