Elon Musk gives update on cage fight with Mark Zuckerberg: 'Epic location'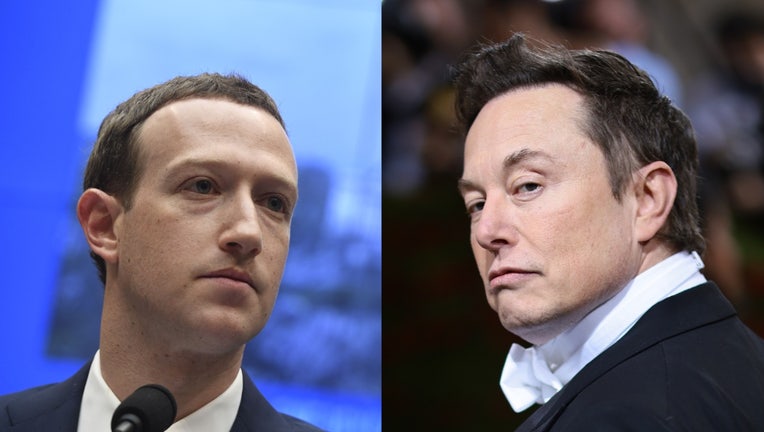 article
SAN FRANCSICO - A potential cage match between tech billionaires Elon Musk and Mark Zuckerberg may actually happen. 
Musk, CEO of Tesla and X (formerly Twitter), confirmed the upcoming match on his social media platform Friday, suggesting that the fight would be held in Italy and managed by his and Zuckerberg's foundations. 
"Everything in camera frame will be ancient Rome, so nothing modern at all," Musk wrote, adding, "I spoke to the PM of Italy and Minister of Culture. They have agreed on an epic location." 
He continued, "Everything done will pay respect to the past and present of Italy." 
The current Minister of Culture Gennaro Sangiuliano also confirmed the announcement on X Friday but clarified that the event would not be held in Rome. 
"Long and friendly conversation with @elonmusk on a great historical evocation event," he shared. "It will not be held in Rome. There will be a huge donation to two important Italian pediatric hospitals for the upgrading of facilities and scientific research to fight diseases." 
Musk also noted that the fight would be live-streamed on both X and Meta, with all proceeds going to veterans.
RELATED: Elon Musk says he might need surgery before proposed 'cage fight' with Mark Zuckerberg
Zuckerberg, CEO of Meta, is actually trained in mixed martial arts and recently posted about completing his first jiu jitsu tournament earlier this year.
Earlier Sunday, Musk also said was training for the fight by lifting weights. He later addressed the timing of the fight — noting the date "is still in flux" due to a scheduled MRI and the potential of surgery.
"I'm getting an MRI of my neck & upper back tomorrow," Musk, 52, wrote Sunday night. "May require surgery before the fight can happen. Will know this week."
RELATED: Elon Musk says cage fight with Mark Zuckerberg will be livestreamed for charity
The tech tycoons' upcoming fight dates back to an exchange between the two men in June. 
Musk joked on X that he was "up for a cage match" against Zuckerberg, 39, but only "if he is lol."
"Send me location," Zuckerberg replied in an Instagram story.
This story was reported from Los Angeles.