Excessive social media use has many of the same effects as substance abuse, says expert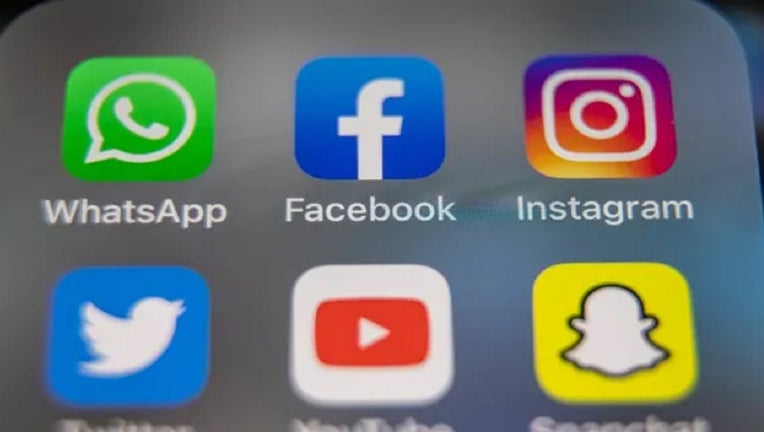 article
The average American spends nearly 2½ hours per day on social media, and that number more than doubles for teens, studies have shown.
For many people, the reliance on social media can feel much like an addiction — and many experts believe that's exactly what it is.
"Social media addiction is not yet recognized in our diagnostic manual — however, we have seen a growth in social media use, and research has begun to show some similarities with addiction, just not enough to define a diagnosis formally," Lindsay Oberleitner, a clinical psychologist and education director at SimplePractice in Detroit, Michigan, told Fox News Digital. SimplePractice creates medical software for private health care providers. 
SURGEON GENERAL'S ADVISORY ON SOCIAL MEDIA AND YOUTH MENTAL HEALTH COMES AMID 'REAL-TIME EXPERIMENT'
Another commonly used term, "problematic social media use," does not quite capture the depth of difficulties that individuals are experiencing with social media, Oberleitner said. 
"'Problematic' can imply risky behaviors, such as illegal behavior on social media, rather than the personal pattern of detrimental use to which social media addiction refers."
One Reddit user, l3moncardboard, recently shared an experience with social media dependency.
"I am insanely addicted to my phone. My screen time is disgusting and I'm ashamed — it's upward of five hours per day … It creates the worst case of anxiety in my brain and makes me overthink," the person also wrote.
TEENAGE BINGE-DRINKING: WHY IT'S SO DANGEROUS FOR YOUNG PEOPLE TO OVERINDULGE IN ALCOHOL
"My days are quite literally dictated by if certain people respond to the snap I've sent them or not. How can I manage this? It's absolute insanity and I can't stand it."
Warning signs of social media addiction
Some of the telltale signs of problematic social media use can mimic the symptoms of behavioral addictions and substance use disorders, but on a smaller scale, said Oberleitner.
One of the biggest red flags is when the excessive use of social media platforms interferes with other daily activities. 
"The individual might begin to withdraw from in-person events, disengage while at social events or quit participating in activities they used to enjoy," the doctor said. 
"We might also see concerning levels of distress when they can't use social media."
TEENS AND SOCIAL MEDIA: AMERICAN PSYCHOLOGICAL ASSOCIATION ISSUES GUIDANCE FOR SAFE USE AND 'INSTRUCTION'
Someone who is addicted to social media will likely continue to use it despite the harmful effects, Oberleitner said.
"For example, the individual is aware that the time spent on social media interferes with school or work performance, but they do not decrease their time spent," she said.
The person might attempt to reduce the time spent on social media — but is likely unsuccessful.
"We may also see that family and friends are upset by the individual's use of social media, to the point that it causes strain on their relationships," Oberleitner noted.
Excessive social media use can also cause impaired school and work performance, feelings of isolation and loneliness, negative self-image, sleep difficulties, disordered eating and increased symptoms of depression and anxiety, the doctor warned.
"Broadly, in addictive disorders, we see a pattern of a loss of control, compulsivity of use, negative consequences on personal and interpersonal functioning, and intense desires for use," she added.
The risk factors 
While anyone can develop an unhealthy reliance on social media, it tends to be more prevalent among young people, Oberleitner said.
"Negative impacts from overuse are particularly problematic for youth," she said. "Brain development continues into our 20s, and the frontal cortex, responsible for planning behavior, is the last area to develop fully."
Young people are also less likely to consider the risks of their harmful behaviors — making it harder to stop them, the doctor pointed out.
"Coping strategies, social skills and emotion regulation are all skills we learn and develop in childhood, adolescence and beyond," she went on. 
"Excessive social media use can interfere with the development of each of these areas."
As one teen user wrote on Reddit, "I'm quite young and want to enjoy my teenage years. My phone has caused me so much unnecessary negative emotions already, and I've just reached a point where it's completely draining and dictates the way I go about daily life."
TEEN GIRLS SPEND MORE TIME ON 'SENSITIVE' SOCIAL MEDIA CONTENT THAT CAN HARM MENTAL HEALTH, REPORT SAYS
Individuals with high impulsivity are also more likely to display addictive social media behavior, said Oberleitner, as it is harder for them to stop engaging in unhealthy behaviors. 
"It has also been observed that individuals who experience anxiety and loneliness are more prone to problematic social media use," she added.
Doctor's tips for detoxing
When it comes to approaches to stopping the overuse of social media, one size does not fit all, said Oberleitner.
Many people use a combined approach, starting with a "full-stop period" when they don't use social media at all — and then gradually restarting with moderation.
"The full-stop approach mimics abstinence-only approaches in substance use," said Oberleitner. "It is unlikely to be feasible to never return to social media use, so the key is setting the time you want to step away."
This might be a day, weekend, week or even a month, which gives the person a chance to "break the reinforcing cycle of social media use," she said.
"A full stop can be as simple as hiding away computers and tablets, and removing phone apps that make social media access easy," Oberleitner said.
SURGEON GENERAL RELEASES ADVISORY CALLING FOR IMPROVED SOCIAL CONNECTION
After the full-stop period, the person could resume use with "moderation or harm reduction approaches" in place, she said.
"Some examples could be setting a 30-minute time after dinner each day that you look at social media, or only engaging with it on the weekend for a limited time," said Oberleitner. 
"It might also include making plans to reengage with activities you have been missing out on because of social media use."
This approach is most likely to work when an individual has a network of individuals who will support attempts to cut back, the doctor said.
For some, it may be helpful to make accessing social media harder than usual. 
This might mean removing phone apps, not saving passwords on browsers so extra steps are needed to sign in, and putting away tablets and computers. 
ADDICTION COMPLICATES PAIN MANAGEMENT, BUT NEW GUIDELINES OFFER HELP FOR 'COMPLEX PATIENTS'
"Reducing access can involve an active choice to set a time each day devoted to social media while simultaneously committing to not accessing social media at any time outside of that explicit time window," Oberleitner said. 
When treating people with addictions, she often helps them identify triggers for their behavior.
"The closer the approximation of the trigger to the behavior we want to change, the harder it is to resist," she said. 
"So regarding social media use, it will be tough to change our behavior if we are sitting on the couch with our tablet next to us."
Real people share detox tips and tricks
One Reddit user, urcrain, offered this tip: "Determine what you are spending most of your time doing on social media. If it's meme hunting and sharing, try eliminating that. Find alternative ways to get important areas of social media in a less addictive way."
ZenithArmageddon offered more tips: "Try to find things to do that can keep you entertained and busy during the times that you usually want to pick up your phone. Busy hands are great to keep the phone away."
This person also suggested, ,"If you find yourself returning too much, then try to reduce the amount of stimulation you get from your social media. Avoid 'for you' recommendations such as the explore tab on Instagram, and mute the stories and posts on friends who you don't really keep up with. It's OK to still look at what your friends are doing, but try to catch yourself before you go down the 'explore' rabbit hole."
Another user, NavyRedRose, suggested more approaches: "Some phones can have you set screen time reminders and downtime. For example, I've added a 45-minute limitation per day to certain social media apps. Once I hit the limit, it's no more of that app for the rest of the day."
DEMENTIA PATIENTS WHO TAKE OPIOIDS FACE 'WORRISOME' DEATH RISK, NEW STUDY FINDS
This person also wrote, "I noticed that using my local library's app and borrowing audiobooks has helped me put my phone down more as well. I can listen to an audio book or podcast as a distraction, but I can also do something else while I'm listening that keeps me present in my day-to-day life."
Other suggestions included adopting a "digital Sabbath" one day per week, only using social media on alternating days, practicing mindfulness exercises, and focusing only on quality content instead of "mindlessly scrolling."
CLICK HERE TO SIGN UP FOR OUR HEALTH NEWSLETTER
Even those who don't consider themselves addicted to social media can benefit from reducing their usage and adopting healthier relationships with the technology, noted Oberleitner.
The doctor also emphasized the "urgent need" for continued research and development in this area, as well as a greater integration of addiction-related assessment and treatment across health care. 
Weighing benefits and risks
Despite its risks, social media use is not all bad, Oberleitner said — after all, there was a reason for its rapid growth. 
"Social media can reduce stigma and isolation for individuals by finding networks of individuals with similar experiences and interests — connections that might not be possible within someone's immediate community," she told Fox News Digital. 
It can also allow connection during isolation, such as illness, and enable connections through distance and time, she said.
CLICK HERE TO GET THE FOX NEWS APP
"Suppose we can continue to support efforts to help people decipher helpful from non-helpful, and informed from misinformation, when viewing social media," Oberleitner said. 
"In that case, it can also be an excellent source of access to information."