Last Call: Iconic Tempe bar Rúla Búla set to close its doors
TEMPE, Ariz. - After more than 20 years, the iconic Irish bar on Mill Avenue in Tempe is closing its doors tonight.
Rúla Búla, located along Mill Avenue in Tempe, has been an iconic spot in town to grab a Guinness and a good meal. The Tempe landmark is set to close its doors, after they couldn't agree on a lease with their landlord.
"It's missing an old friend," said owner Steve Goumas. "Saying goodbye to an old friend - so many faces that have come in over the years."
Goumas says they were blindsided by the landlord's decision to not work with them on a lease. Goumas said the landlord's decision came with little notice.
"Everyone is expressing the same sentiment, they want to come down -- they love this place, it's got good energy and a lot of people call it home," Goumas said.
The bar plans a big sendoff Sunday night, complete with bagpipers and other surprises. Former staff members are even flying in from across the country to say goodbye to a place that meant so much to so many people.
"Have a memorable experience," Goumas said. "It's exactly what we've been. We want to keep the same standards."
Above all, the founder says he wants people to come out and have a good time - one last time.
Bar still busy ahead of closure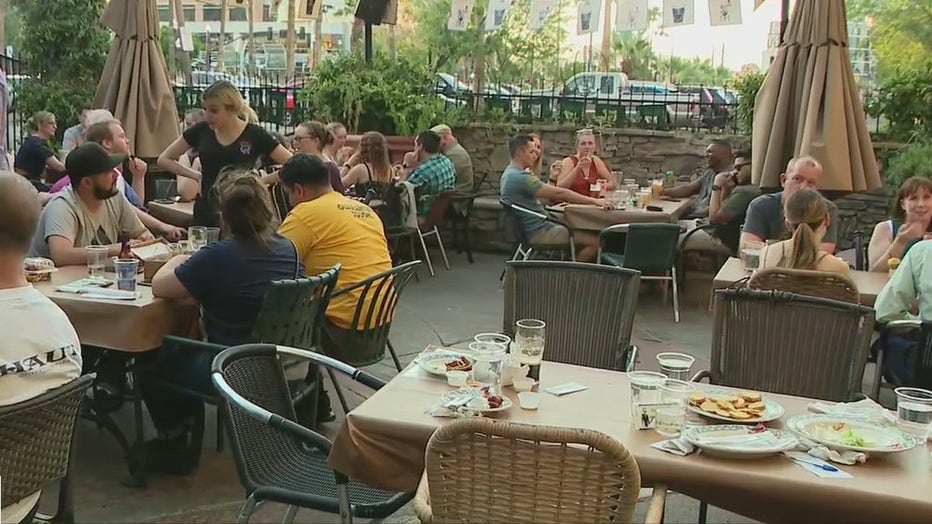 Looking inside Rúla Búla, one would never know they are getting ready to shut their doors. Tables and bars are still busy, even for a weeknight. However, employees and regulars are heartbroken that the bar is set to close.
"It's an Irish pub. It's a community center. Conversation takes place, people make friends, and a lot of them are life-long friendships that meet here, and a lot of people get married here. We are very involved in the community," said Goumas.
"It was like Cheers. Everyone knew your name when you came in you. Had nothing to do, you could come down here and see a couple of people that knew you, and have a beer," said JP Giordano.
Tune in to FOX 10 Phoenix for the latest news
For the latest local news, download the FOX 10 News app