Latest consumer product recalls: Contaminated eye drops, crackers and tamales sold at Trader Joe's
Several products have been recalled over the past week for health and safety reasons. Here's the latest recalls from August 23-30 that consumers should know about.
1. Eye drops recalled over bacteria, fungi contamination
2. Trader Joe's recalls multigrain crackers for possible metal contamination
3. Recalled products tied to infant deaths still being sold on Meta's Facebook Marketplace, lawmakers say
4. Kids bike helmets recalled due to risk of head injury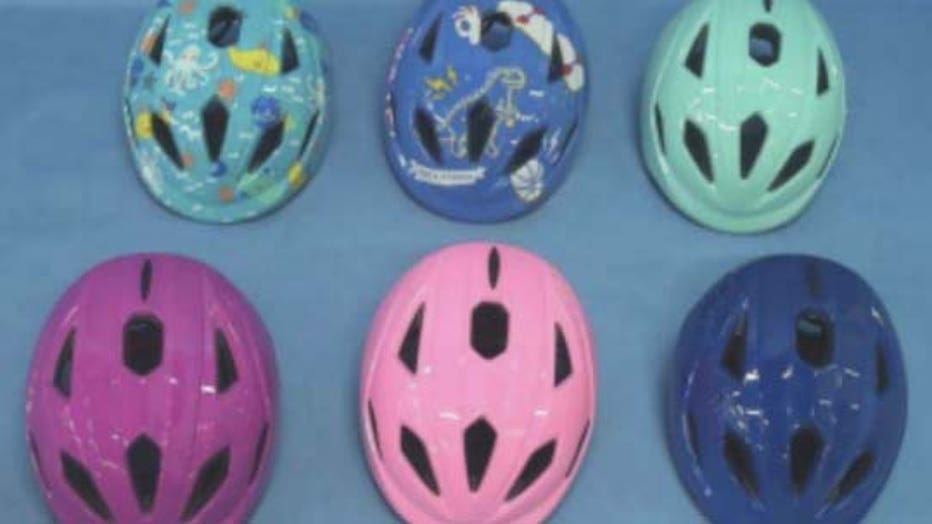 (United States Consumer Product Safety Commission)
Extra small Ecnup Kids Bike Helmets "do not comply with the coverage, positional stability, and labeling requirements of the CPSC federal safety standard for bicycle helmets," the United States Consumer Product Safety Commission wrote on their website. "The helmets can fail to protect in the event of a crash, posing a risk of head injury."
Over 200 helmets are included in the recall. The helmets come in a variety of colors and were sold online exclusively through Amazon. The recalled helmets should have the serial number "SL712-202201" and the date of "November 2022" printed on white labels on the inside of the helmet.
Consumers who have purchased the recalled helmets should contact Ecnup for a full refund.
"To receive a refund, consumers should destroy the helmet by cutting off the straps, email photos of the helmet with the straps cut off to bikebikeliu@hotmail.com to prove destruction, and then dispose of the recalled helmet. Ecnup is contacting all purchasers directly," CPSC wrote.
No injuries have been reported.
Click here for more information
5. Tamales sold at Trader Joe's may contain undeclared milk allergen
Texas Tamale Co. says "Hatch Green Chile and Cheese Tamales" were mistakenly packaged in "Black Bean Tamale Bags" and "individuals with an allergy or heightened sensitivity to milk run the risk of serious or life-threatening allergic reaction if they consume these products."
Over 1,600 units are included in the recall and the tamales were sold at Trader Joe's stores in multiple states.
"These tamales are securely vacuum sealed within a cloth bag, clearly labeled as Texas Tamale Black Bean Tamales," the U.S. Food and Drug Administration wrote in a news release. "The implicated lot bears the number 17023 and is marked with a "best before" date of 06/19/2025, printed on the vacuum sealed packing inside the cloth bag. Any affected product will be filled with white cheese and hatch green chiles instead of black beans."
No illnesses have been reported.
Consumers who have purchased the recalled tamales should return them to Trader Joe's for a refund.