Loop-101 in Scottsdale reopens following fiery, fatal crash near Hayden Road on-ramp
SCOTTSDALE, Ariz. - A fatal multi-car crash closed a major portion of eastbound Loop-101 in Scottsdale Sunday night.
The crash happened at 6 p.m. on Oct. 17 near the Hayden Road on-ramp, causing the on-ramp to close, as well as the Scottsdale Road on-ramp, said the Arizona Department of Transportation (ADOT).
The Northbound lanes weren't impacted.
"Preliminary info describes a motorcycle rider was off left and a vehicle or vehicles were blocking the HOV lane when another vehicle collided with them. The collision resulted in those vehicles erupting in flames," said the Department of Public Safety.
A passenger who was trapped inside one of the vehicles died.
The victim's identity was not released.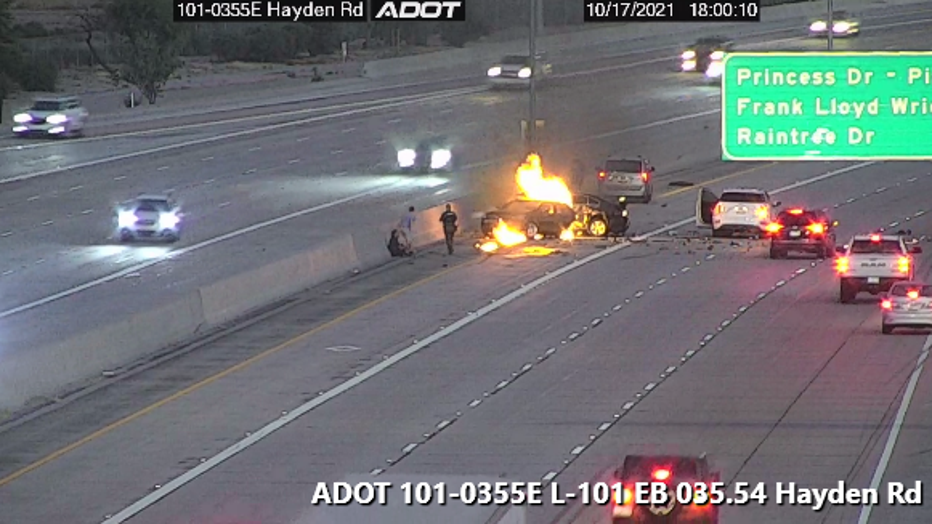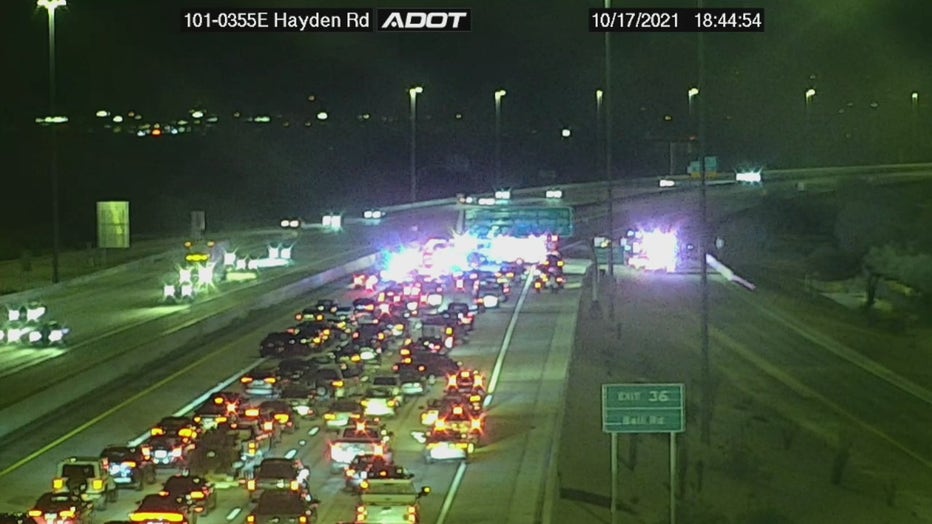 Related Stories:
Tune in to FOX 10 Phoenix for the latest news: