Nonprofit covers medical bills for blind Arizona dog
PHOENIX - At the Arizona Small Dog Rescue, so many pups have a story of being saved, and the organization spends a lot of money caring for them.
"Last year, we spent $500,000 just on medical for our dogs," said Beth Smith with Arizona Small Dog Rescue.
But when Tyler the pug came in, it was worse than they thought.
"We knew the cost of the surgery would be a lot," Smith said.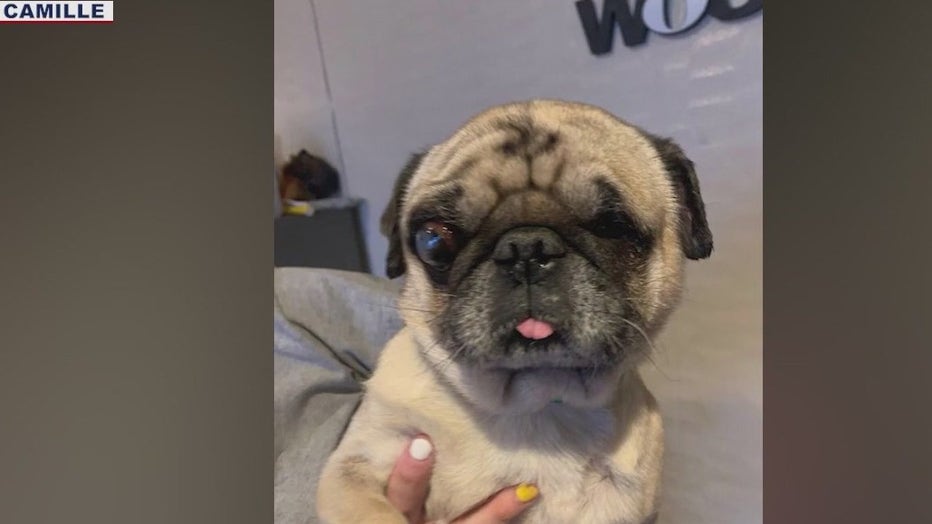 Tyler the pug had suffered serious eye infections. (Camille Holloman)
He had serious infections in his eyes. He was already blind, but they needed to be removed. And his jaw also needed surgery so he could chew.
"Had he not gotten those things repaired and fixed, he probably would have died from a serious infection," said Erin Askerand with the Bow Wow Buddies Foundation.
Askerand says the small dog rescue contacted them, saying the medical bills would be too much. The foundation covered it.
"I wish we could help every single dog, but the ones that we can help certainly make a difference," Askerand said. 
Tyler now lives with Camille Holloman's family in Coolidge, living a full, happy life that almost never happened.
"He's really active, likes to play, tries to run... he barks. He acts as if he's not blind," Holloman said. 
The foundation has now given out a million dollars in medical grants for dogs. Learn more about their work here.