Sean Bickings' family, attorney calling for change after his Tempe Town Lake death a year later
TEMPE, Ariz. - A Phoenix family is still searching for answers a year after a man drowned in Tempe Town Lake.
The case made national headlines after officers who saw him go into the water didn't attempt a rescue. The department promised to do better moving forward.
More training. More floatation devices.
But did those changes happen?
Family and friends described Sean Bickings, who was unhoused at the time of his death, to be a valued and loved member of the community who loved anime and was kind to his friends.
Now, one year following his death, loved ones are demanding change.
"We're here to honor Sean Bickings. Almost a year ago today, he, unfortunately, died, his death, right behind us, at Tempe Town Lake," Benjamin Taylor, the family's lawyer said.
On Saturday evening friends and family gathered together to blow bubbles, share photos and remember him.
"Sean was 34 years old, and although he had his struggles, I don't believe that he should have died the way he did," Turee Toro, Sean's mother said.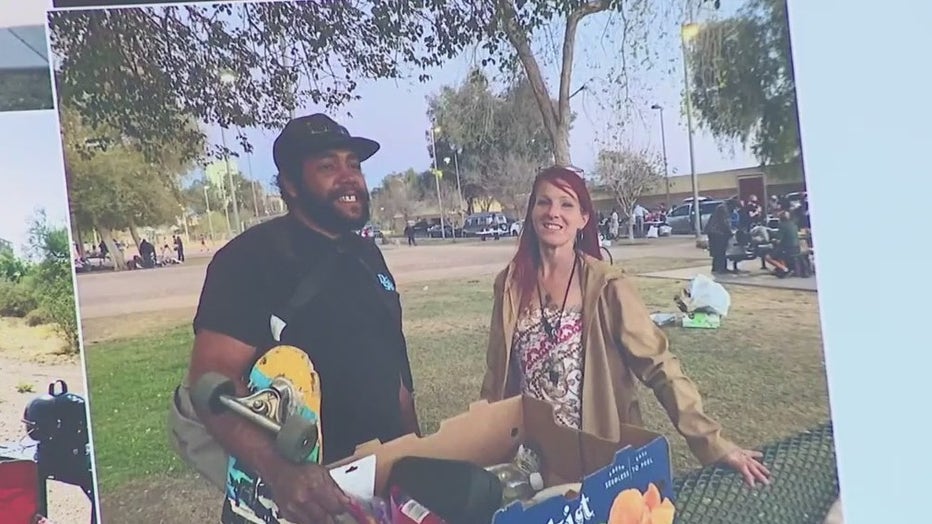 Last May, police say they were called to a reported domestic violence situation at Tempe Town Lake between Bickings and his wife. Both denied a fight had taken place.
When officers were called, Bickings reportedly tried to run away by fleeing into the lake.
Transcripts released from police body camera video show Bickings, noted as the victim, saying he was drowning.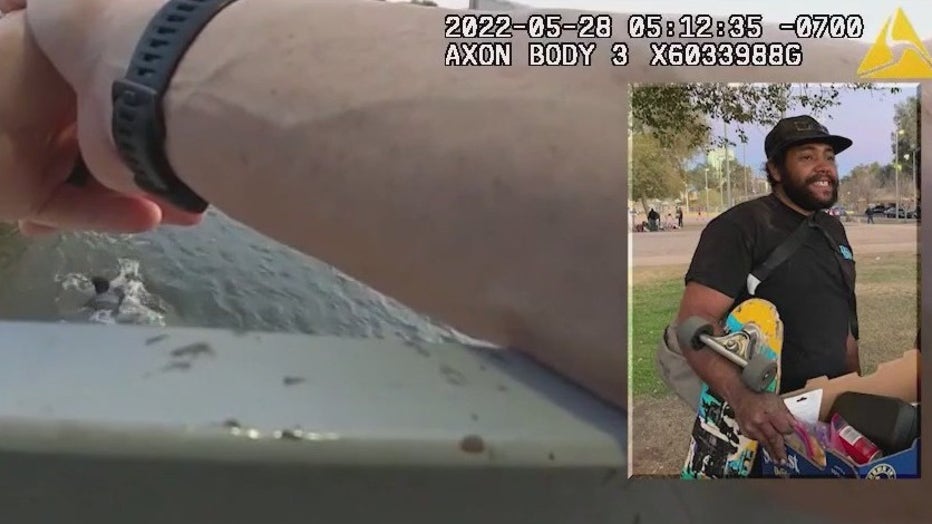 Police did not jump into the lake and Bickings drowned.
"As you saw on the body camera, the police officers just stood there, and just said, 'I'm not going in after you.' But if we had a life preserver on these lakes and something there, a citizen could have thrown a life preserver and saved Mr. Bickings, the officer could have saved Mr. Bickings if there was a preserver," Taylor said.
His death sparked outrage and after criticism, Tempe Police and city of Tempe said changes were coming.
During a work-study session in October, city officials said, "We are working on, or have already rescue tools, throw bags for our officers, floatation devices, in our lake and working with our risk management water consultant on safety ideas on where to place these safety devices."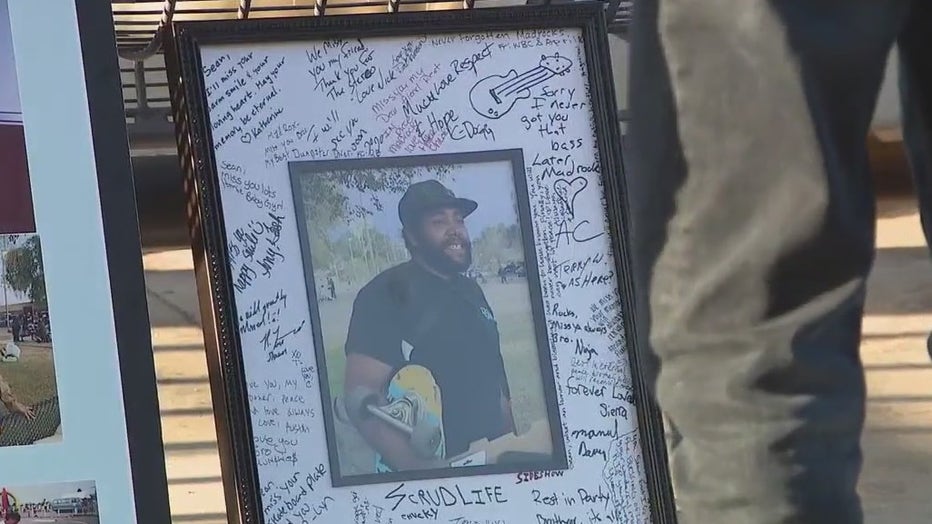 Tempe Police told FOX 10 that they were training and equipping officers with throw bags to help save lives.
"As you can see, there are no life preservers still here. Just a couple of weeks ago, another man drowned in Tempe town lake," Taylor said.
Taylor represents Bickings' mother as she calls for an immediate change.
SEE TEMPE'S REPORT, ALONG WITH VIDEOS AND TRANSCRIPTS HERE
"The city of Tempe made a lot of promises here. Promises to make this lake safer," Taylor said. "Ms. Turo and her family just want the city of Tempe to make this lake safe, so no other person like her son Sean Bickings will have to die tragically."
Taylor has sent the city and police department a notice of claim in Bickings' death.
FOX 10 reached out to both the city and police department – the police department, pending litigation, could not comment.
The city said, "A comprehensive plan to install flotation rings at Tempe Town Lake and Kiwanis Park Lake is on track with installation beginning in early June. The city has consulted with experts about products and placement, and has waited for product delivery and hardware modifications to suit these customized locations."
Family files lawsuit
Bickings' family has filed a lawsuit against the city of Tempe a year after his death.
 "A lawsuit has been filed against the City of Tempe today," read a statement from Benjamin Taylor, of Taylor & Gomez Law. "We are seeking justice for Sean Bickings who lost his life by drowning in Tempe Town Lake while Tempe police officers watched from the shore. The City of Tempe and Tempe law enforcement promised new safety measurements following Sean's tragic death and a year later we have yet to see these actions implemented. We hope this lawsuit will encourage the City of Tempe to take the necessary steps to ensure no one else carelessly loses their life by drowning in Tempe Town Lake."