Suspect with scissors killed by police in south Phoenix, department says
PHOENIX - A suspect with scissors who police say lunged at them died following an officer-involved shooting on Jan. 3 in south Phoenix.
Phoenix Police say the shooting happened near 35th Avenue and Broadway Road after police were called to investigate a home burglary.
During the investigation, officers say they found a man in a nearby alley holding a pair of scissors.
"The man was given multiple commands in both English and Spanish to drop the scissors.  When the man did not respond to the commands, multiple Taser deployments occurred, all of which were ineffective," police said.
Police say the suspect then advanced towards officers, and that's when he was shot. He was treated at the scene and taken to a hospital where he later died – he hasn't been identified.
People in the neighborhood say the area has deteriorated recently and that more homeless have come into the neighborhood.
"Drugs, crime and cops, and death. It is really sad," a neighbor named Robin said.
This is the first Phoenix Police officer-involved shooting of 2023.
No officers were hurt.
Body camera video related to the incident was released by Phoenix Police on Jan. 17. The officer involved in the incident was identified by officials as a 15-year veteran of the Phoenix Police force who was assigned to the South Mountain Precinct.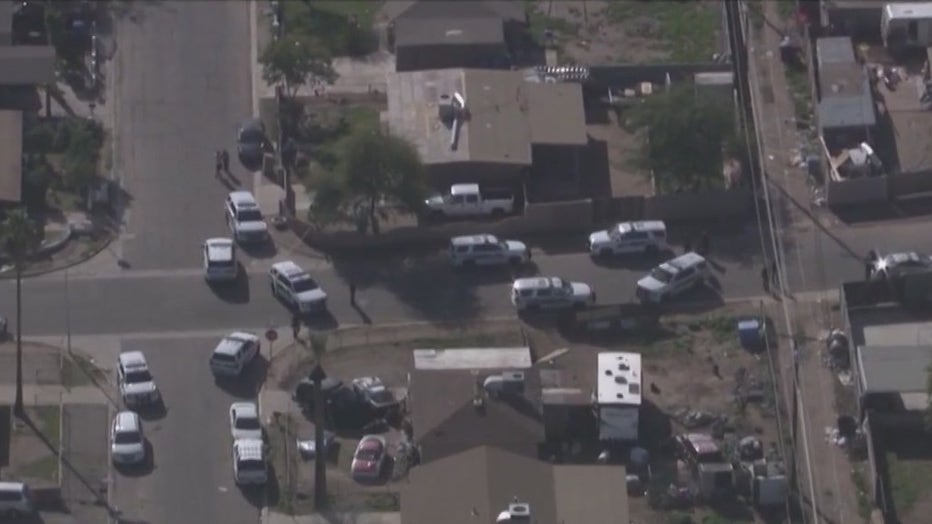 A suspect has been hospitalized following an officer-involved shooting on Jan. 3 in south Phoenix.
More Arizona news:
Tune in to FOX 10 Phoenix for the latest news: