WM Phoenix Open streaker, 'pro-life Spider Man,' lawyer dead in Mexico: this week's top stories
The week leading up to Super Bowl LVII had no shortage of crime filled stories – which made our list of the top 10 stories of the week. From a lawyer being found dead in Mexico, a streaker at the WM Phoenix Open, and the so-called "pro-life Spider Man," here are the stop stories from Feb. 5-11.
1. Autopsy of lawyer found dead in Mexico released: An autopsy for 33-year-old Blair performed in Mexico showed the lawyer sustained 40 fractures to the back of his skull as well as "road rash" on his knees and a toe injury, which indicated he was dragged.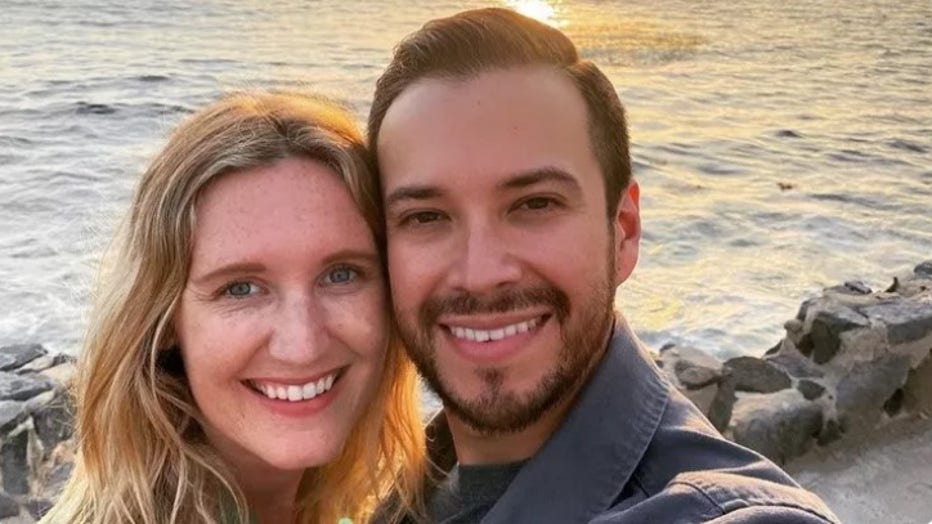 Elliot Blair, an Orange County public defender, was killed celebrating his first anniversary in Mexico. (Photo via GoFundMe) ( )
2. Child's drawing of pig called 'inappropriate' by school, mom says in viral TikTok: In a now viral TikTok video, Sierra Carter explains that she got a call from her 11-year-old daughter's art teacher after she drew a colorful picture of a pig wearing a bow tie. The drawing was titled "Piggie" and showed the pig waving and wagging its tail while saying "Hi."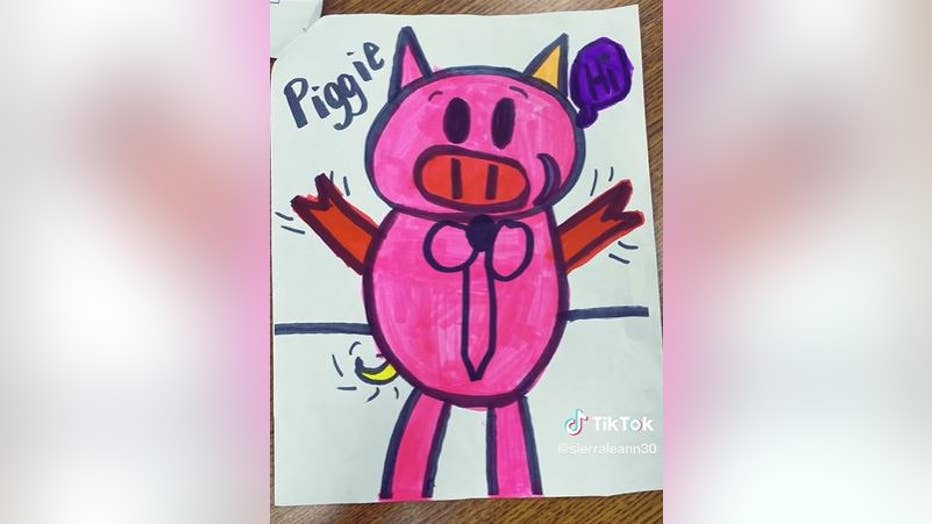 3. Super Bowl LVII: Phoenix officials offer funny but serious advice for out-of-towners: On their Twitter, officials with City of Phoenix Parks and Recreation had a number of advice for what people from out of state should avoid touching.
4. Girl dies in shark attack after trying to swim with dolphins: The girl, who has not been named, was jet skiing with her friends when she spotted a pod of dolphins and tried to swim with them, ABC News in Australia reported. Instead, she found a shark that bit into her leg.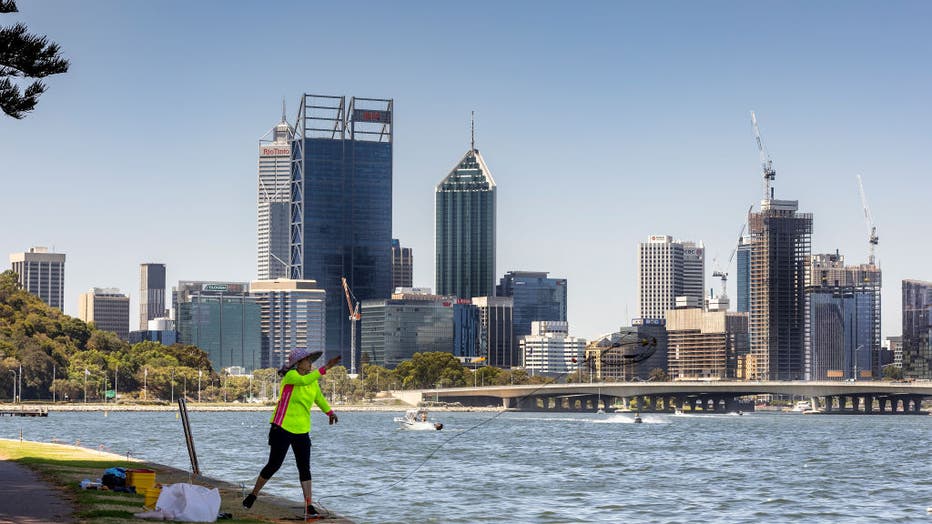 PERTH, AUSTRALIA - JANUARY 22: A lady throws a crab net out from the banks of the Swan River on January 22, 2022 in Perth, Australia. Western Australia continues to experience heatwave conditions, with the state capital Perth recording temperatures o
5. Arizona man arrested after undressing and disrupting the WM Phoenix Open: According to a statement issued by police, 27-year-old Sean Patrick McConnell allegedly jumped from the general admissions bleachers at the WM Phoenix Open's 16th hole and went onto the course. From there, he ran through a player access tunnel to the 17th hole.
6. Perfect attendance! 3 football super-fans attend their 57th Super Bowl in Arizona: When it comes to perfect attendance, three football super-fans are making history. Don Crisman, Gregory Eaton and Tom Henschel have been to every single Super Bowl since Super Bowl I.
7. $100K in property stolen from Super Bowl Experience in downtown Phoenix, arrest made: Police said that production equipment had been stolen from a third-party vendor parked at the event. Four projection lights and a power distributor with a combined value of $105,000 were seen in the back of a truck leaving the Regency parking garage that day, according to court documents.
8. 'Pro-life Spiderman' taken into custody after scaling former Chase tower in Phoenix: A protester scaled the former Chase tower without any ropes or safety gear during Super Bowl week and law enforcement was waiting for him at the top to take him into custody. 23-year-old Maison DesChamps, who calls himself "Pro-Life Spiderman," climbed the 40-story building, which is one of the tallest in the city.
9. Body pulled from Mesa lake identified: Officers responded on Feb. 7 to the lake near Dobson and Baseline Roads. A man told officers that he was working on the golf course when he noticed clothes and a cane next to the lake. When he looked into the water, he saw a person.
10. Parents ditch baby at airport check-in after confusion over ticket for infant, police say: The parents arrived at the airport to catch a flight to Brussels, but they had arrived late and check-in had already closed. It remains unclear whether the parents could not or simply refused to pay for another ticket for their baby as they had arrived without one.