Super Bowl LVII: Phoenix officials offer funny but serious advice for out-of-towners
PHOENIX - The Super Bowl is just days away, and the Phoenix area is expected to be inundated with football fans from across the country.
According to estimates, a million people are expected to visit the Valley for not only the Super Bowl, but also for the WM Phoenix Open.
With that many people coming in, officials in the Phoenix area have some rather funny, but nonetheless serious advice for those in town.
Phoenix Parks and Recreation
On their Twitter, officials with City of Phoenix Parks and Recreation had a number of advice for what people from out of state should avoid touching.
In a series of tweets made on Feb. 6, officials say people should avoid touching wildlife.
One Twitter user said in light of a protester's scaling of Chase Tower on Feb. 7, the Downtown Phoenix skyscraper should also be included in the list.
Valley Metro
On their Twitter, officials with Valley Metro have some advice for Philadelphia Eagles fans, in response to a video posted by a woman named Grace Del Pizzo, which shows Del Pizzo giving an overview of a number of structures in the Downtown area where people can climb.
The video appears to poke fun at a tradition of sorts for Philadelphia sports fans: climbing poles. According to an article published by the Philadelphia Inquirer in October 2022, the tradition, at least when it relates to sports, dates back to at least 1974. The tradition of having pole climbers at non-sports settings reportedly dates back a decade earlier.
"DO NOT… we repeat… DO NOT CLIMB THE POLES ON THE LIGHT RAIL STATIONS," read a portion of a tweet made by Valley Metro officials.
Officials say not only is climbing light rail stations considered trespassing, the catenary wires that power light rail trains will electrocute people.
"You will be a fried Eagle," read a portion of the tweet.
Read More Super Bowl Stories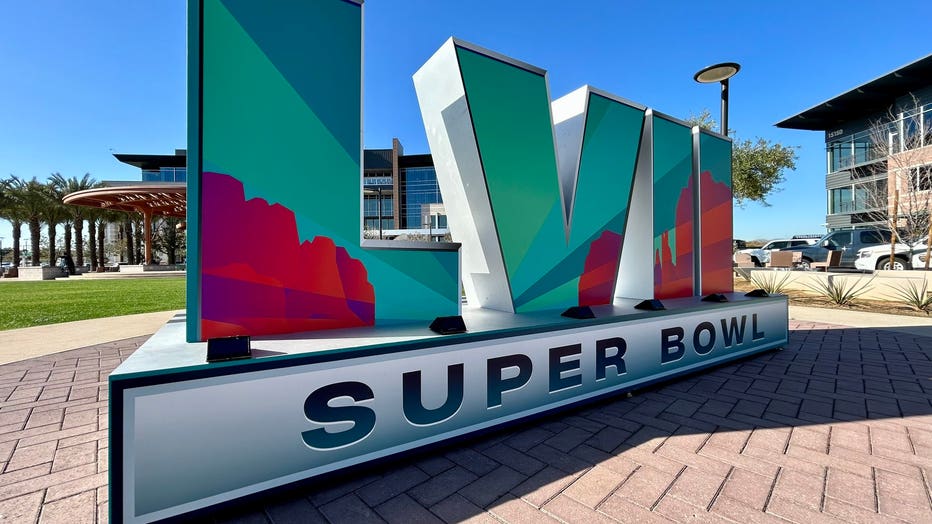 Super Bowl LVII (Robby Baker)