Jackson sparks Arizona State to 73-53 romp over Oregon State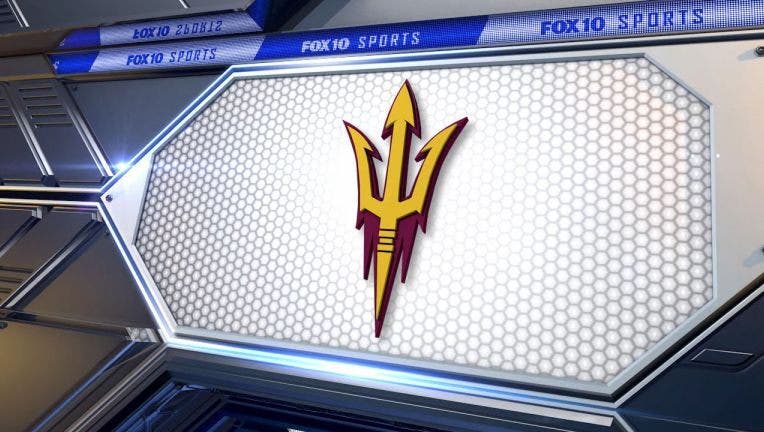 article
TEMPE, Ariz. (AP) - Marreon Jackson came off the bench to score 15 points and Arizona State breezed to a 73-53 victory over Oregon State on Saturday night.
Jackson sank 5 of 9 shots with three 3-pointers for the Sun Devils (10-15, 6-9 Pac-12 Conference). Jay Heath added 13 points, while Jalen Graham scored 12. Kimani Lawrence pitched in with 11 points and seven rebounds. DJ Horne scored 10.
Heath hit a 3-pointer and a layup in the first 3:08 as Arizona State jumped out to a 10-2 lead. Horne's 3-pointer with 6 seconds left gave the Sun Devils a 42-29 lead at halftime.
Arizona State upped its lead to 20 on a Graham layup with 13:11 remaining in the game. Jackson's 3-pointer with 5:30 left gave the Sun Devils their biggest lead, 69-43.
Glenn Taylor Jr. finished with 14 points and 10 rebounds to pace the Beavers (3-22, 1-14), who have lost 13 straight. Dashawn Davis added 13 points.
It's been a rough year for the Beavers after winning the Pac-12 Tournament and advancing to the Elite Eight in the NCAA Tournament last season. The Sun Devils, who have won three straight, beat Oregon State for a 13th straight time in Tempe. The Beavers haven't won in Tempe since a 67-59 victory in 2007.
Arizona State hits the road to play No. 13 UCLA on Monday. Oregon State heads home to host No. 17 USC on Thursday.
More college basketball
Tune in to FOX 10 Phoenix for the latest news: