Events, things to do in Phoenix this weekend: Cirque du Soleil, El Grito, Garlic Festival, and more
It's an eventful weekend for the Phoenix metro area! Check out these Mexican Independence Day celebrations, Cirque du Soleil, a garlic festival in Queen Creek and more.
Chandler
Chandler Contigo Kickoff
"Join us for the Kickoff Festival on Sept. 16 and enjoy strolling mariachis, family crafts, and face painting. Take a tour of the cultures of the Americas with interactive presentations, then meet local Lucha Libre masked wrestlers and learn some moves. Experience different forms of Latin dance from Salsa to Ballet Folklorico. Artists young and old can try out screen printing or register for a special art book workshop."
Glendale
Artisan Alley
"Shop our outdoor night market with over 90 homegrown makers, creators, artists + more! Mingle with locals & meet independent, small businesses. This season's vendors include a mixed bag of inspired products, including textiles, fashion, jewelry, unique gifts, self-care, sustainable items + others."
Phoenix
Arizona Diamondbacks vs. Chicago Cubs
Cirque du Soleil: Corteo
"The clown Mauro envisions that his own burial will take place amid a carnival atmosphere and be attended by tender angels. The show contrasts the grand with the intimate, the silly with the tragic, and the beauty of perfection with the appeal of imperfection. It also emphasizes the strength and vulnerability of the clown as well as his knowledge and generosity to represent the aspect of humanity that exists in each of us. Corteo is guided through a timeless ceremony in which fantasy teases reality with music, which is both poetic and mischievous."
Cirque du Soleil 2022 (Photo: Maja Prgomet)
Downtown Phoenix Farmer's Market
"Downtown Phoenix Farmers Market is committed to seasonally grown, local foods, and products. We take immense pride in our weekly, urban event where residents and visitors can shop for community farmers and small businesses year-round. Open, rain or shine!"
El Grito Phoenix
"This inaugural event will commemorate Mexican Independence Day and will kick off Hispanic Heritage Month! Enjoy live music, dancing, arts & crafts, ballet folklorico, food, and more! Invite the whole family, and we'll see you there."
Phoenix 3rd Annual Latino Pride Festival
"The largest gathering of Latino LGBTQ+ in Arizona. Celebrating Mexican Independence Day with PRIDE!"
Mexico in a Bottle
"North America's biggest mezcal tasting event returns to Phoenix on Sunday, September 17th.
What began as an event to celebrate the story of mezcal has evolved into a full scale celebration of the incredible flavors and craft driving the Mexican spirits industry. No longer just an agave driven movement, Mexican rum, whiskey, gin, liqueur, bitters, wine and beer are now making taking their place among the finest expressions in the market. What makes these elixirs so special goes beyond alcohol, each bottle contains a piece and flavor of Mexican culture, and is a living link to history, tradition, food, art, and music – life and death all in a bottle."
Queen Creek
Garlic Festival at Queen Creek Olive Mill
"Get ready for the ultimate celebration of all things garlic at our 10th Annual Garlic Fest! Check out the Olive Mill for a time filled with delicious food, live music, and fun activities for the whole family. They will be serving up a variety of garlic-infused dishes, from classic favorites to more unique offerings like garlic gelato."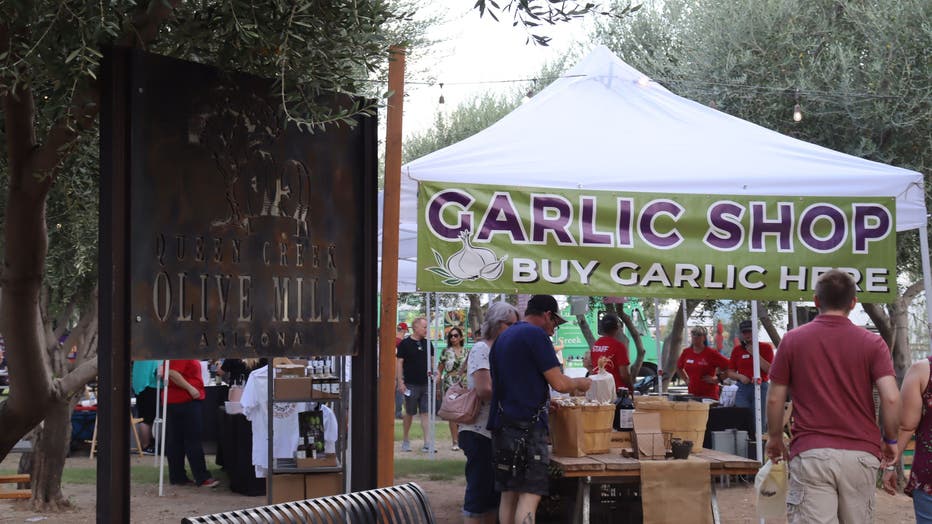 Garlic Fest at Queen Creek Olive Mill (Mack Media Relations)
Mesa
El Grito 
"Scream at the top of your lungs… ¡VIVA MÉXICO! – Cultural party with traditional dances and food. The East Valley Hispanic Chamber of Commerce, in collaboration with the Mexican Consulate and the City of Mesa, is bringing the EL GRITO to you at the Mesa Arts Center! Join us to celebrate Mexico's Independence Day and to do the Grito "Viva Mexico! Together."
Scottsdale
Fiestas Patrias
"Join us for a two-day celebration September 15 & 16 with live music & entertainment plus delicious drink & dining specials!"
Features folklorico dancers, live Latin music and more.
Junk in the Trunk Vintage Market
"Market attendees are sure to find the best collection of vintage and handmade vendors from across the country selling all things chippy, rusty, vintage and handmade. From live music to the best local food trucks, shoppers will be inspired while browsing over 100,000 square feet of vintage and handmade treasures."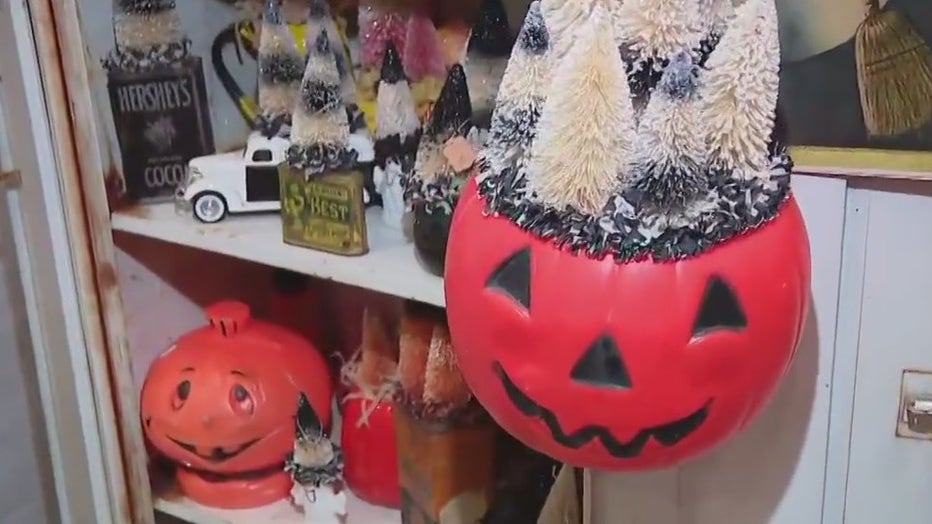 Some of the items offered at Junk in the Trunk.
Tacos & Margs Crawl
"Scottsdale's #1 taco & margarita event! Join 500+ attendees on a "crawl" top area bars & restaurants! Spin-to-win prizes at each venue + complete the crawl for a reward!"
Tempe
¡Viva México! at ASU Gammage
"Come party with us as we honor Mexican Independence Day with an exciting concert! The ASU Symphony Orchestra will perform pieces by Gabriela Ortiz, José Pablo Moncayo, and Silvestre Revueltas, to name a few. With plenty of surprises and stellar guests aligned, we will be collaborating with the ASU Mariachi ensemble led by Scott Glasser, as well as Mariachi Garibaldi de Jaime Cuéllar as special guests of honor."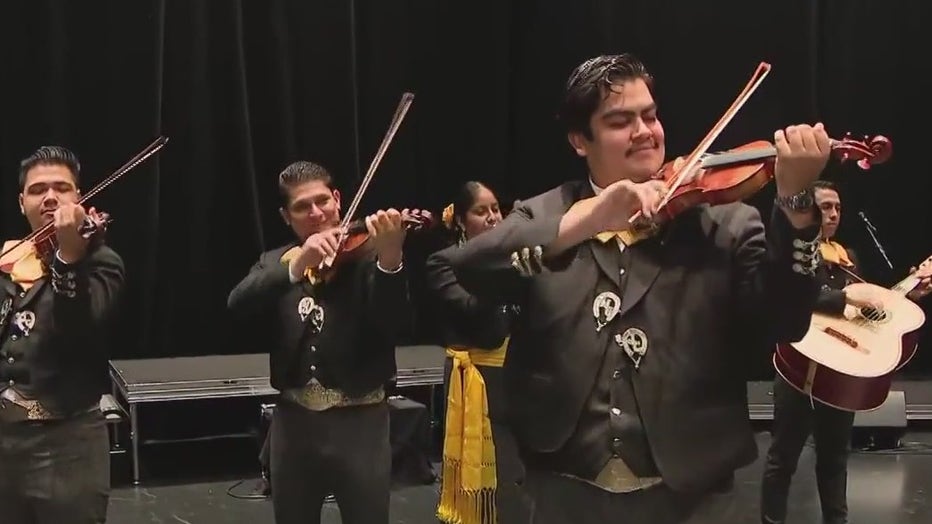 Mariachi Garibaldi de Jaime Cuéllar is set to perform during the ¡Viva México! concert.
Mexican Independence Day at ASU Art Museum
"In partnership with The Consulate General of Mexico, CALA Alliance, and COVIDLatino, the event features El Grito from the Consul Armando Esparza, artmaking activities, workshops with artists Aileen Martinez, lotería games, face painting, salsa lessons with ASU Salsa Club, music from DJ CRVNT3S and food from Salsa Bites."