No change of venue for man accused of killing UArizona professor
TUCSON, Ariz. - A judge has denied a change of venue motion for a man accused of fatally shooting a University of Arizona professor on campus last October.
During a court hearing Tuesday, Murad Dervish's attorneys said their client's right to an impartial jury would be threatened if the trial was held in Tucson because of high public interest.
Pima County Superior Court Judge Howard Fell denied the motion after prosecutors said they believed the jury selection process would weed out any extreme prejudice in the case.
The trial is tentatively scheduled for Sept. 19.
Dervish has a status conference scheduled for May 8 with a pre-trial conference on Aug. 1.
The 46-year-old Dervish is accused of killing Dr. Thomas Meixner, who was the head of the university's hydrology department and an expert on desert water issues.
Dervish had been a graduate student in the hydrology program before he was banned from the school in January 2022 and expelled six months later.
School officials said they took steps to keep Dervish off campus, including seeking charges for threats Dervish allegedly made against Meixner and others.
More Arizona headlines
Tune in to FOX 10 Phoenix for the latest news: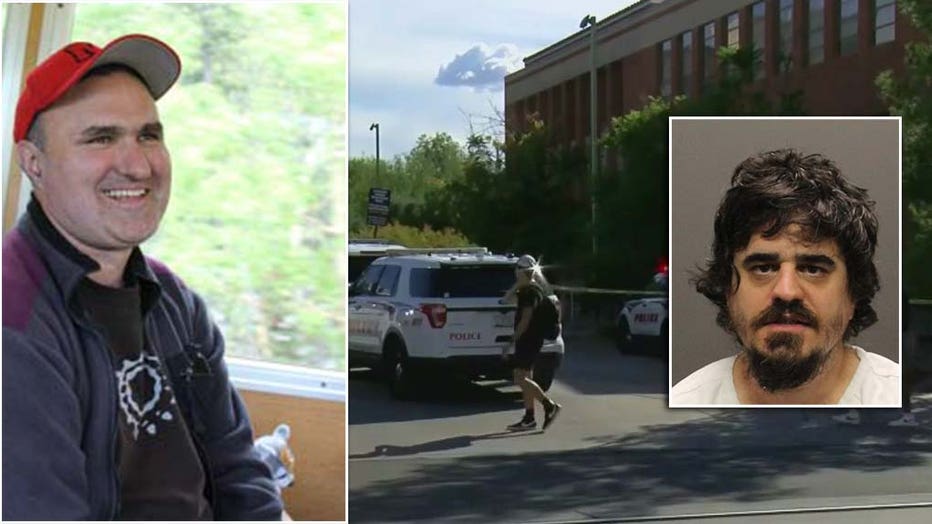 Thomas Meixer (left) was allegedly shot and killed by Murad Dervish (right)