Daniel Robinson case: Buckeye Police detail the latest search for the missing Arizona geologist
BUCKEYE, Ariz. - The Buckeye Police Department is revealing information on recent search efforts for missing Arizona geologist Daniel Robinson who went missing June 2021.
Robinson was reported missing on June 23 after leaving his job site near Sun Valley Parkway and Cactus Road. His crashed Jeep was found just a few miles from the job site.
Throughout the last few years, there have been many reports of human remains being found in and around Buckeye, but none of them turned out to be the young man. Robinson's father, David, has been leading search efforts for his son – and dozens have joined in.
On Feb. 21, police said a special three-day operation didn't bring the search for Robinson any closer to an end.
"A specialized search operation has yielded no additional clues in the missing person investigation of Daniel Robinson. Buckeye police collaborated with the Maricopa County Sheriff's Office and utilized contractors in the three-day search effort this month," Buckeye Police said.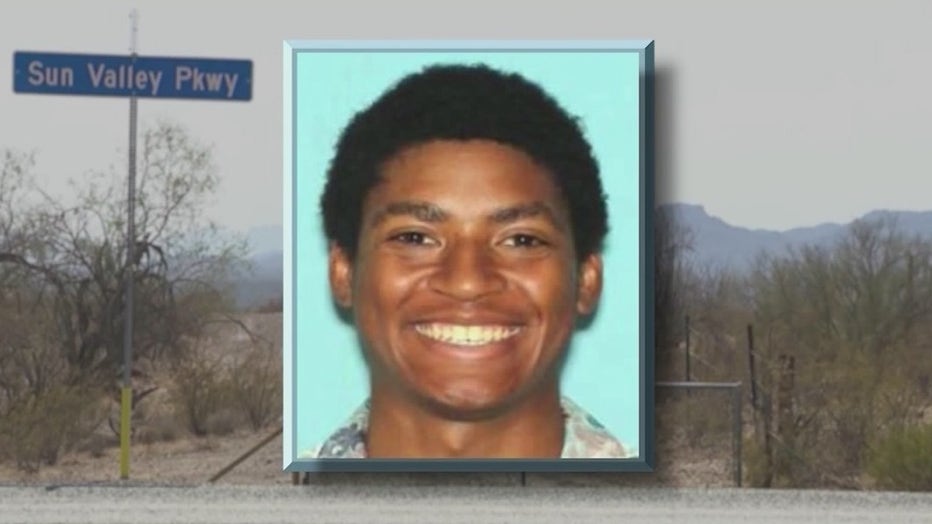 What prompted the search was a tip police got about possible human remains inside a well on Jan. 27. That same well had already been searched.
"The well is located approximately half a mile north of where Daniel was last seen. As a result, BPD contracted a company to scope the well on February 9th to view the contents. On February 13th, another contractor used heavy equipment to reach the depth of the well at nearly 1,000 feet to remove the contents for further examination. No human remains were found," the department said.
On Feb. 18, Buckeye Police, along with the Maricopa County Sheriff's Office, retraced their steps in the desert area where Robinson was last seen.
The search involved at least 60 personnel, three K-9 teams, 6 horses from the mounted unit, five crews on ATVs, four crews on the ground and a person operating a drone.
In the end, police say "the search did not reveal any additional evidence related to Daniel's case."
Buckeye Police encourage anyone with information on this case to call the tip line at 623-349-6411.
More coverage can be found here.
More reports:
Tune in to FOX 10 Phoenix for the latest news: