'Sodfather' sounds off on slippery Super Bowl field, Cardinals get failing grade in survey: top sports stories
PHOENIX - The man who has prepped the field for every Super Bowl sounded off on the "overwatered" grass at State Farm Stadium, and the Arizona Cardinals got several failing grades in a new survey from NFL players – these are the top stories in the world of sports from February 27 - March 5.
1. Super Bowl LVII: 'Sodfather' says State Farm Stadium field was overwatered: George Toma, a 94-year-old man who has been responsible for prepping the field for each Super Bowl, believes the field at State Farm Stadium was overwatered. Toma also said the field began to rot underneath tarps that were put down to protect the turf during rehearsals for the pregame, halftime, and postgame performances.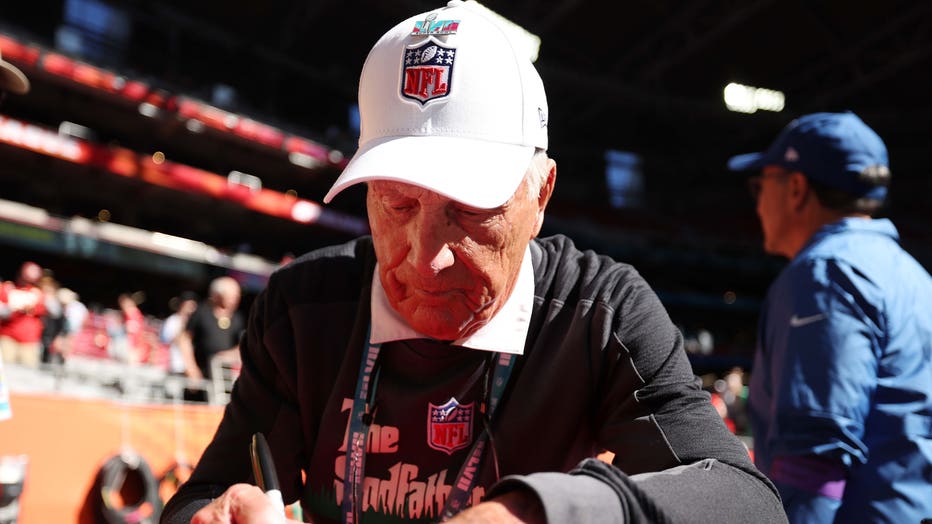 GLENDALE, ARIZONA - FEBRUARY 12: Groundskeeper George Toma signs an autograph before Super Bowl LVII between the Kansas City Chiefs and the Philadelphia Eagles at State Farm Stadium on February 12, 2023 in Glendale, Arizona. (Photo by Christian Petersen/Getty Images)
2. Arizona Cardinals get failing grade for working conditions, according to NFL player survey: According to a new survey from the NFL Players Association, the Cardinals ranked 31st out of 32 teams for working conditions for athletes. They were given F grades for their weight and training facilities, nutrition, locker rooms and treatment of families.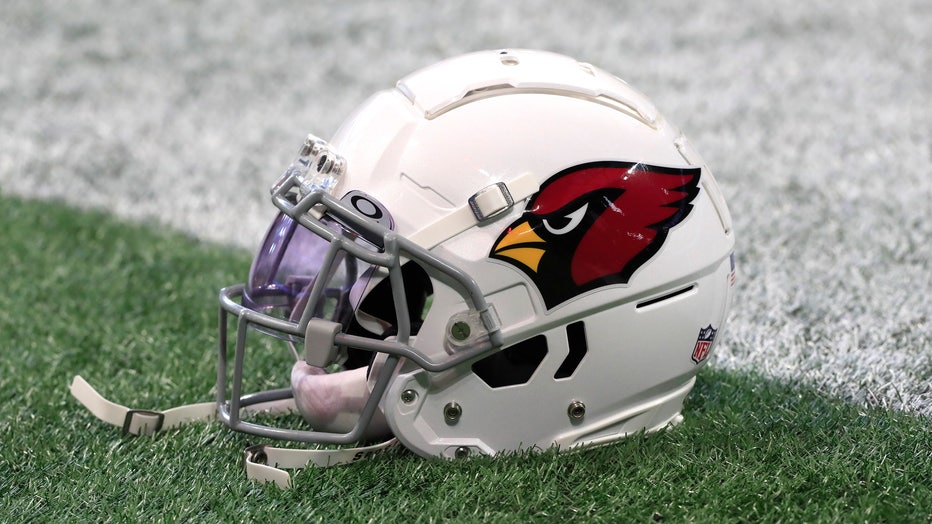 ATLANTA, GA - JANUARY 01: A cardinals football helmet on the field before the Week 17 Sunday afternoon NFL game between the Arizona Cardinals and the Atlanta Falcons on January 1, 2023 at the Mercedes-Benz Stadium in Atlanta, Georgia.  (Photo by David J. Griffin/Icon Sportswire via Getty Images)
3. Kevin Durant claps back after latest  from Charles Barkley: 'I don't need no credit from y'all': "I don't need no credit from y'all, no credit from (Barkley), no credit from Shaq. Y'all don't ever have to watch me play ever again. Don't talk about me if you don't (rock) with me. I'm not gonna stop doing what I do. Everybody has their opinions, man," Durant said in response to criticism from NBA legend Charles Barkley.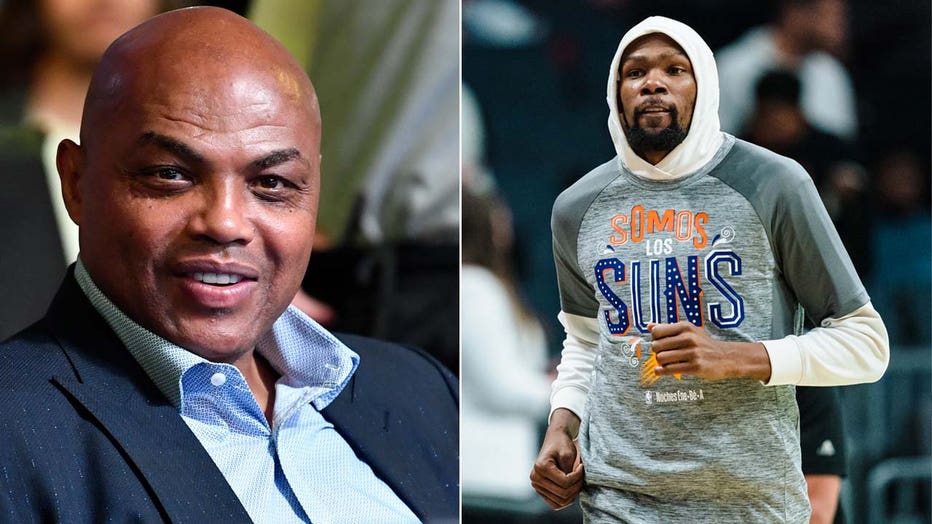 Charles Barkley (left) and Kevin Durant. (From left: Chris Unger/Zuffa LLC; Jacob Kupferman/Getty Images)
4. Carson Wentz released by Washington Commanders after 1 season: The Washington Commanders released the veteran quarterback, saying it hoped Wentz would help them make a playoff push last season but after missing more than half the games due to an injury — that didn't pan out.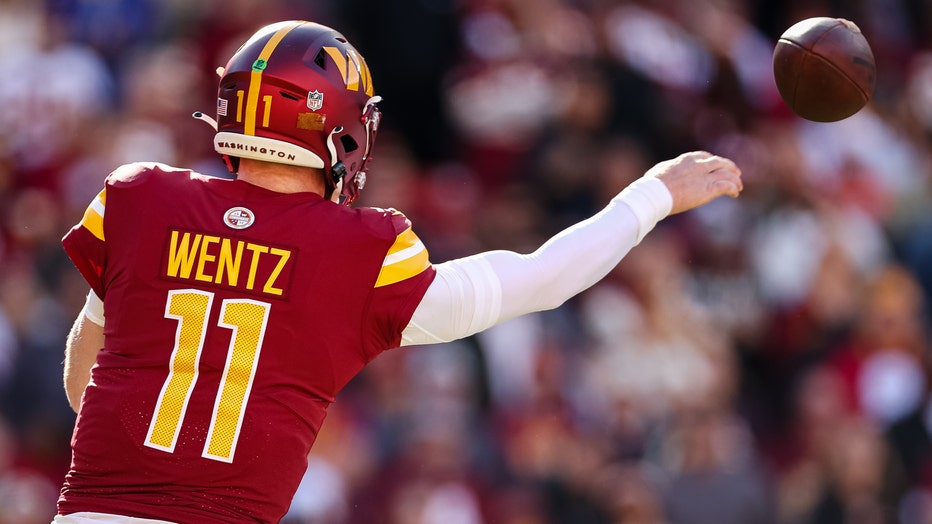 LANDOVER, MD - JANUARY 01: Carson Wentz #11 of the Washington Commanders attempts a pass against the Cleveland Browns during the first half of the game at FedExField on January 1, 2023 in Landover, Maryland. (Photo by Scott Taetsch/Getty Images)
5. Kevin Durant scores 23 points in Charlotte in Suns debut: Kevin Durant scored 23 points on 10-of-15 shooting in his highly-anticipated Suns debut, helping Phoenix snap the Charlotte Hornets' five-game winning streak with a wire-to-wire 105-91 victory.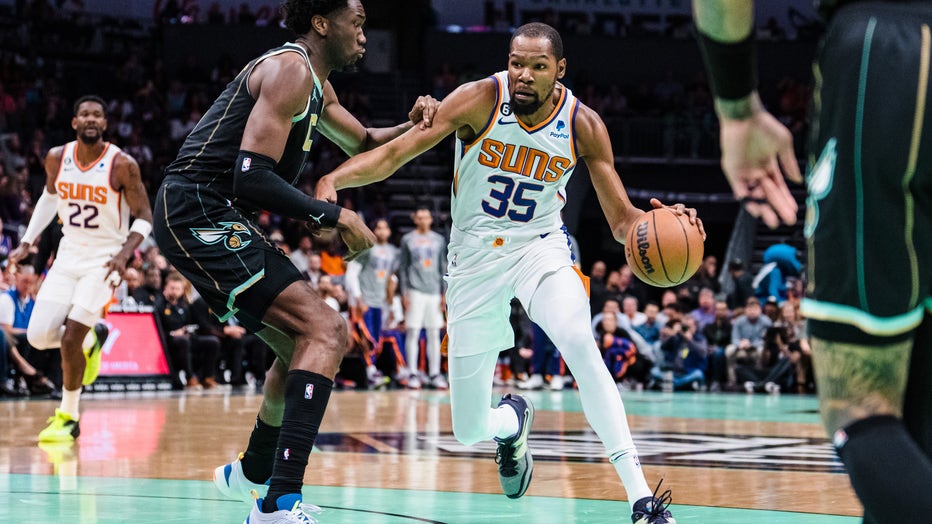 CHARLOTTE, NORTH CAROLINA - MARCH 01: Mark Williams #5 of the Charlotte Hornets guards Kevin Durant #35 of the Phoenix Suns in the first quarter during their game at Spectrum Center on March 01, 2023 in Charlotte, North Carolina. (Photo by Jacob Kupferman/Getty Images)
The Associated Press (AP) contributed to this report.
More sports headlines
Tune in to FOX 10 Phoenix for the latest news: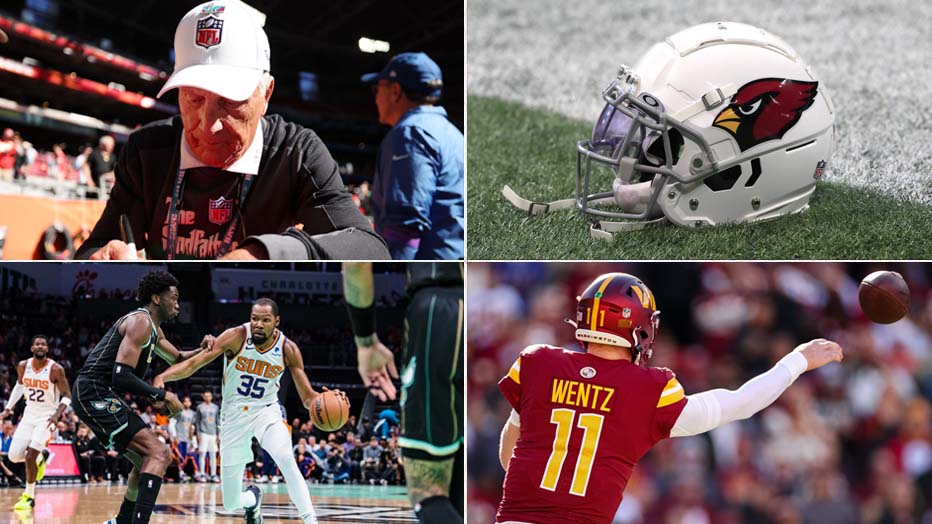 (Clockwise from top left: Christian Petersen/Getty Images; David J. Griffin/Icon Sportswire via Getty Images; Scott Taetsch/Getty Images; Jacob Kupferman/Getty Images)