Arizona Cardinals get failing grade for working conditions, according to NFL player survey
PHOENIX - The Arizona Cardinals are not getting glowing reviews, according to a new survey from the NFL Players Association.
The survey ranked all 32 franchises based on facilities and amenities provided for the team.
The Cardinals ranked 31st out of 32 teams for working conditions for athletes. They were given F grades for their weight and training facilities, nutrition, locker rooms and treatment of families. 
The franchise tied for last in three of those categories.
They're also the only team that deducts money from paychecks for meals eaten at the facility.
1,300 players were anonymously polled for the report.
The Washington Commanders had the worst scores, while the Minnesota Vikings had the highest.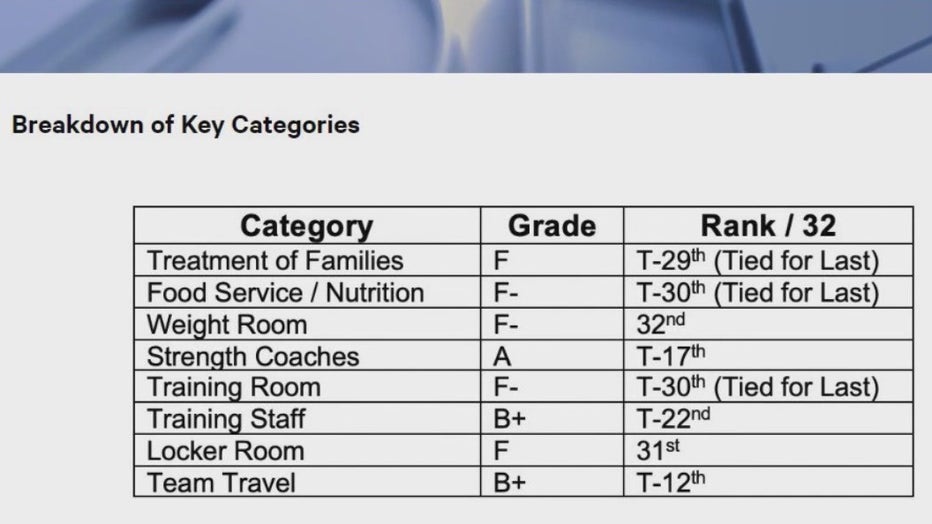 The Arizona Cardinals report card released by the NFLPA.
More Cardinals coverage