Drive-by shooting spree: Phoenix Police arrest man in connection with 11 related incidents
PHOENIX - Phoenix Police officials say they have arrested a 24-year-old man in connection with a series of drive-by shootings that began on New Year's Eve 2021.
According to a statement released on May 12, the suspect, identified as Manuel Sierra, was arrested on May 11 in Buckeye.
"These shootings targeted multiple members of one extended family, and occurred over the span of the last 6 months in south and west Phoenix," read a portion of the statement.
The first shooting, according to police, happened in the area of 25th Avenue and Baseline on Dec. 31, 2021, when someone opened fire, striking a home and two cars in the driveway.
"Over the next six months, the shootings continued with 11 additional homes and multiple vehicles struck by gunfire," officials wrote. "During at least half of these shootings, the homes were occupied at the time."
No injuries were reported, according to police.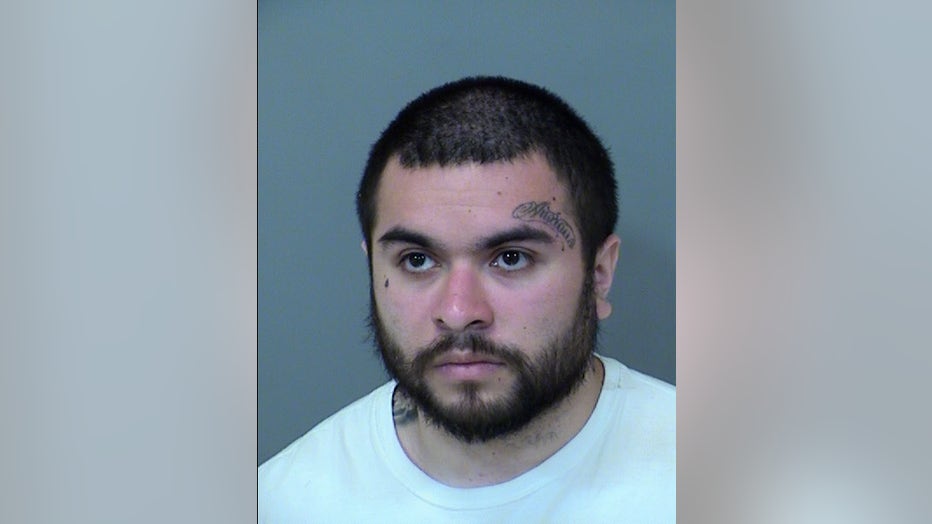 "During these six months, the families targeted also received threatening text messages tied to the shootings," read a portion of the statement.
The list of shooting incidents provided by Phoenix Police officials reveal the shootings happened in residential areas in various parts of Phoenix, including South Phoenix.
Investigators say they determined that Sierra was a past romantic partner to someone related to the victims.
Neighbors react to shootings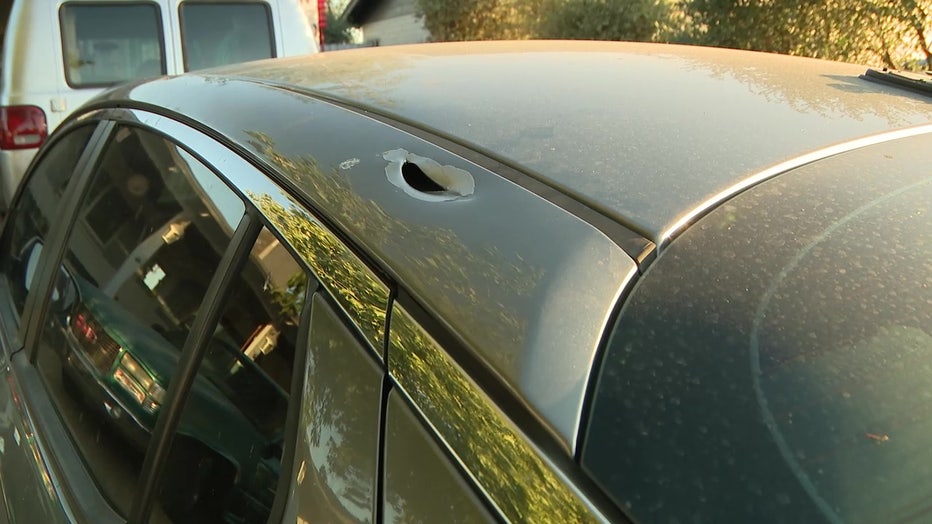 Following Sierra's arrest, people in a West Phoenix neighborhood where some of the shootings happened spoke out about the ordeal.
The family who lives at the scene did not want to talk on camera.
"It was scary stuff. Come down shooting, five or six times at random," said Carlos Valenzuela. "The first time, she heard the first shots. The second time, we were watching TV at 1:00 in the morning."
Police staked out neighborhoods and spoke with witnesses. They also used high-tech ballistics techniques in the investigation.
"I'm glad it's over with," said Didi Valenzuela. "Now we can feel safe."
Other Arizona Crime Stories
(Click here for interactive map)