Lori Vallow makes court appearance in missing children case; bail set at $1M
REXBURG, Idaho - The mother of two missing children with ties to Arizona was back in Idaho for a court appearance on Friday after being extradited from Hawaii.
Lori Vallow returned to Idaho on Thursday. She is accused of two felony counts of child abandonment, resisting/obstructing an officer, solicitation to commit crime and contempt of court.
Vallow's children, Joshua "JJ" Vallow and Tylee Ryan, were last seen in September 2019. The disappearances have uncovered a complicated sequence of events related to Lori and Daybell, including details surrounding the death of Vallow's former husband, Charles Vallow, details surrounding the death and subsequent burial of Daybell's former wife, Tammy, and allegations of cult membership.
RELATED: Click here for an interactive timeline of events surrounding the case
In late January, Idaho authorities say a child protection action was filed on behalf of JJ and Tylee, and that a court has ordered Vallow to physically produce the two children to the Idaho Department of Health and Welfare in Rexburg within five days of being served with the order. Vallow, ultimately, failed to obey the court order.
Courtroom Filled To Capacity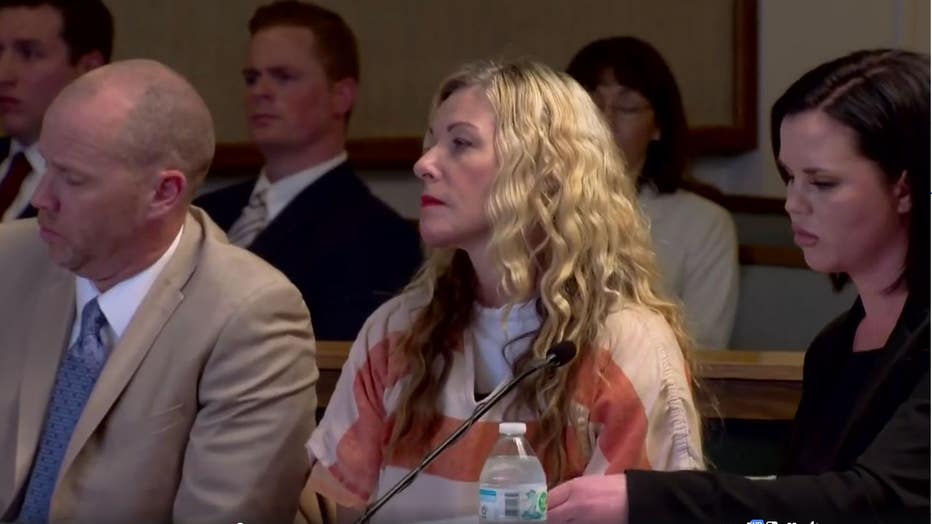 Lori Vallow appears in court on March 6, 2020.
The courtroom was at maximum capacity on Friday, with 72 people inside to watch Vallow make her appearance in front of an Idaho judge. Vallow sat with her legs crossed, and was in an orange and white jumpsuit.
In court, Vallow's attorneys argued that she did not pose as a flight risk, and has no criminal record. Meanwhile, Madison County's Prosecuting Attorney, Rob Wood, asked the judge to maintain the $5 million bond that was originally set in Hawaii, arguing that Vallow left for Hawaii after her kids went missing, and referenced Chad Daybell receiving $430,000 in life insurance money from Tammy's death as a factor.
Ultimately, Vallow's bond was set at $1 million, and her preliminary hearing will be set for March 18 - 19.
Daybell was seen leaving with his attorney following the court proceedings. During the court proceedings, JJ's grandparents, along with other relatives, looked on as Vallow made her appearance in court.
"Just seeing her and trying to lock eye, get a connection to your own mom, knowing she hasn't had the kids for a long time, it's really hard. Really Hard. No words for it," said Colby Ryan, Vallow's oldest son.
"I felt sorry for Lori, I felt sorry for her children, but I am happy justice is being performed," said Larry Woodcock, JJ's grandfather.
Mobile app users: Click here to watch Vallow's court appearance video. 
On March 5, the FBI released a statement, asking the public for tips in connection to Vallow's missing children, JJ Vallow, 7, and 17-year-old Tylee Ryan. The FBI says Vallow and her brother, Alex Cox, and the children drove to Yellowstone National Park on September 8 in a 2017 Ford F-150 with an Arizona license plate CPQUINT.
The FBI is asking for anyone who may have photos or videos to call 1-800-THE-LOST.
MORE:
Lori Vallow back in Idaho to face felony charges of child abandonment
Lori Vallow's husband emailed her in early 2019 about 'seven missions to accomplish together,' source says
Email shows Lori Vallow's husband home hunting for 'clean couple with no pets or children'
Lori Vallow, mom of 2 missing kids, wants $5 million bail reduced