Man spends $16K on dog costume, pilot flies plane in penis pattern: This week's offbeat headlines
From a man in a realistic dog costume getting taken for a walk to a Twitch streamer's video game giveaway gone wrong, there was no shortage of intriguing tales this week.
1. Frustrated Lufthansa pilot flies plane in 15-mile long penis pattern after being diverted to different airport: A spokesperson for Lufthansa blamed "wind shear" for the diverted flight and unusual flight pattern.
2. Watch: Man dresses up in realistic dog costume, gets taken for a walk: The Japanese man reportedly spent close to $16,000 on a realistic border collie outfit.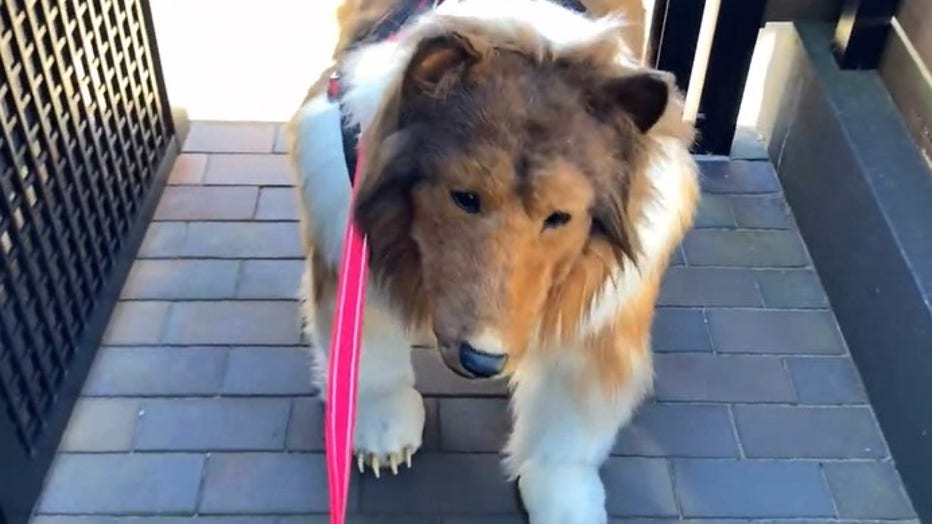 3. English zoo confirms: Viral Chinese bears are not people in costume: Video of a Malayan sun bear standing on its hind legs at a zoo in China went viral this week, prompting speculation that the bear was actually a human in costume.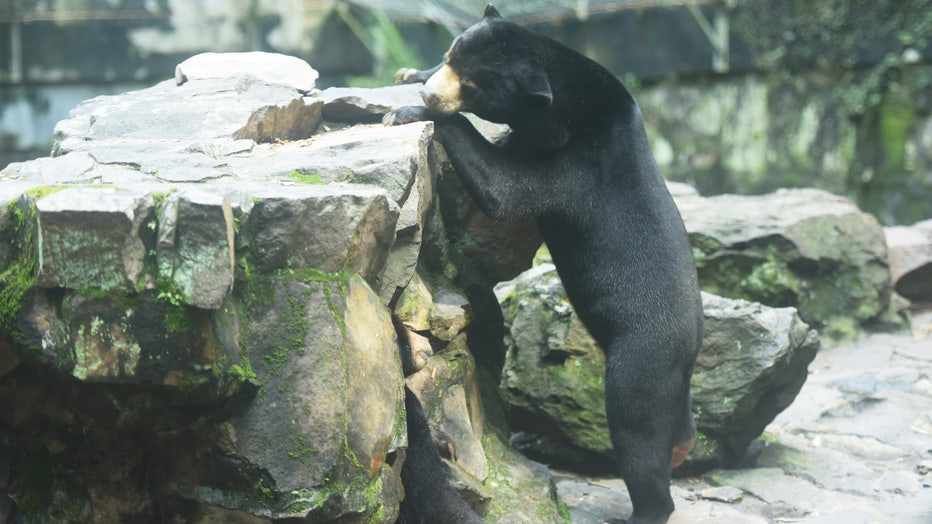 A sun bear is seen at Hangzhou Zoo in Hangzhou, Zhejiang province, China, Aug 1, 2023. (Photo credit CFOTO/Future Publishing via Getty Images) ( )
4. Twitch streamer Kai Cenat to face charges after Union Square chaos: The NYPD says Twitch streamer Kai Cenat will likely face at least two counts of inciting a riot and unlawful assembly after an attempted video game giveaway turned into a riot.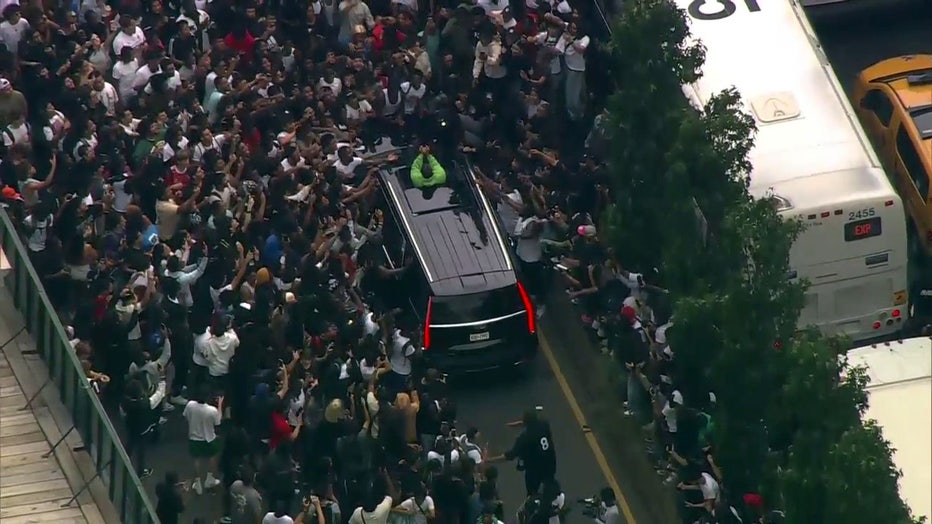 5. Arkansas highway left a mess after truck spills nacho cheese: It was possibly the cheesiest highway shutdown in history.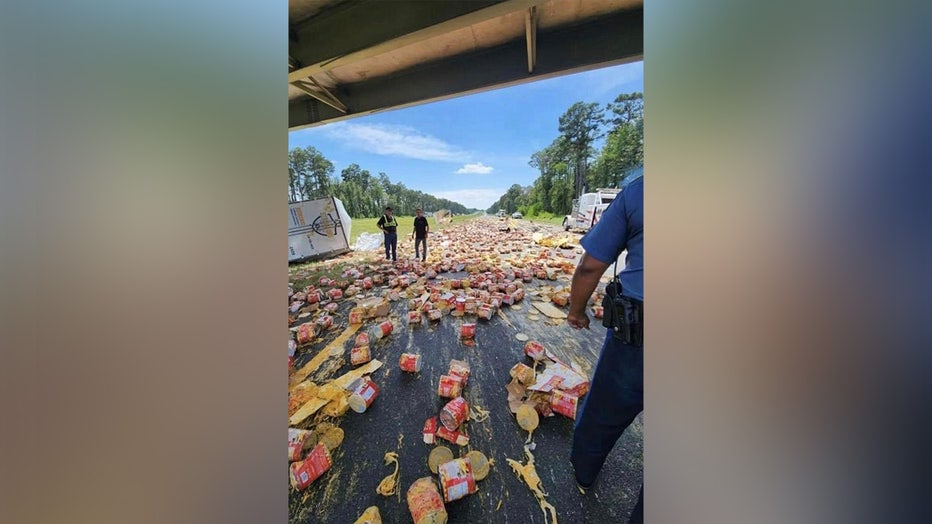 FILE - A truck carrying cans of nacho cheese spilled on August 1 on I-30 west in Arkansas. (Arkansas Department of Transportation )
6. Watch: Bank burglar lands in recycling bin as police wait with guns drawn: A suspected bank burglar's grand escape plan was quickly foiled by police. Watch the moment he lands himself in hot water.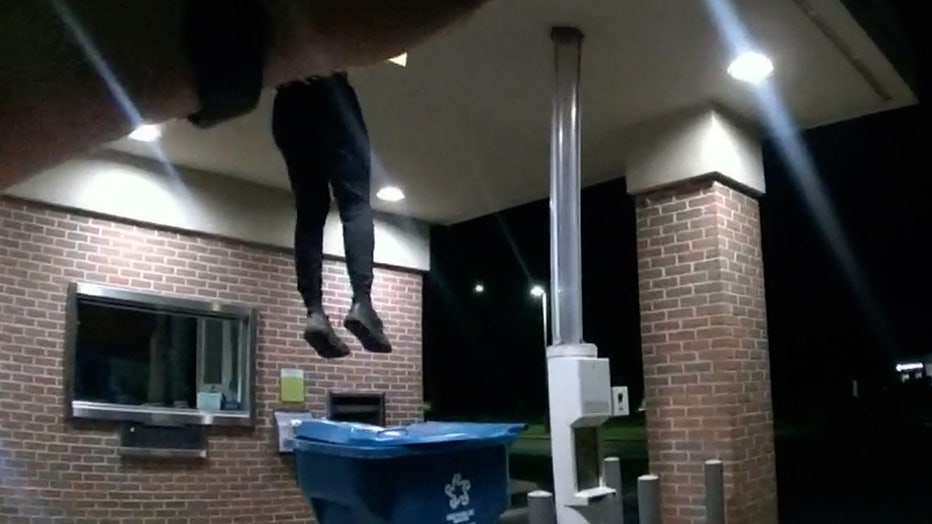 A bank burglar's grand escape plan was quickly foiled by police. (Huron Police bodycam footage)
7. Florida deputies: Stop calling us about manatee sex: Deputies have asked citizens to stop calling them about the hoards of flailing manatees in the canals and shorelines of the Gulf Coast communities: "We can assure you they are more than fine."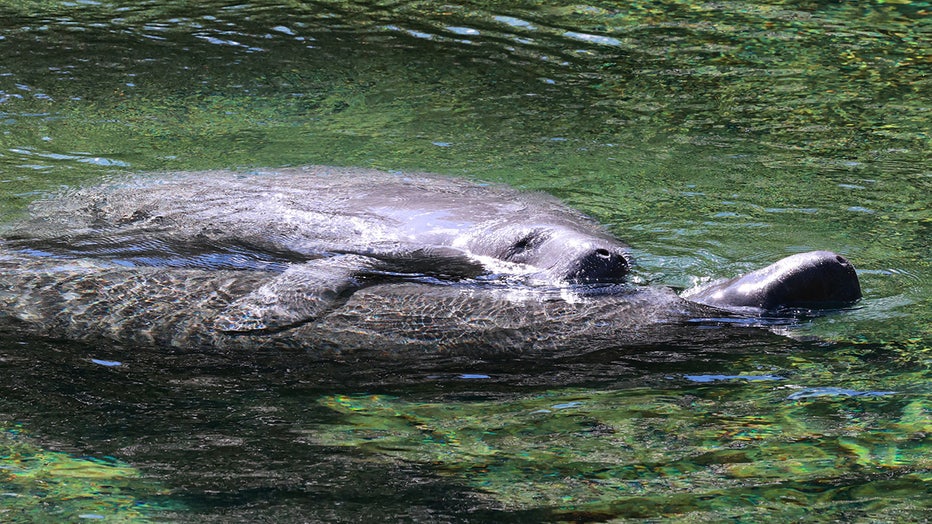 At Blue Spring State Park in Orange City, Florida, manatees frolic near the main spring, Jan. 19, 2022. (Joe Burbank/Orlando Sentinel/Tribune News Service via Getty Images)
8. Watch: Naked man breaks into Mesa farm store: A Mesa farm is hoping surveillance video can help find a naked man who broke into their store and coffee shop last week.
9. Remarkable fossil shows dinosaur, mammal forever frozen in epic battle: The 125 million-year-old fossil was discovered in the Lujiatun Member of the Lower Cretaceous Yixian formation in China back in 2012.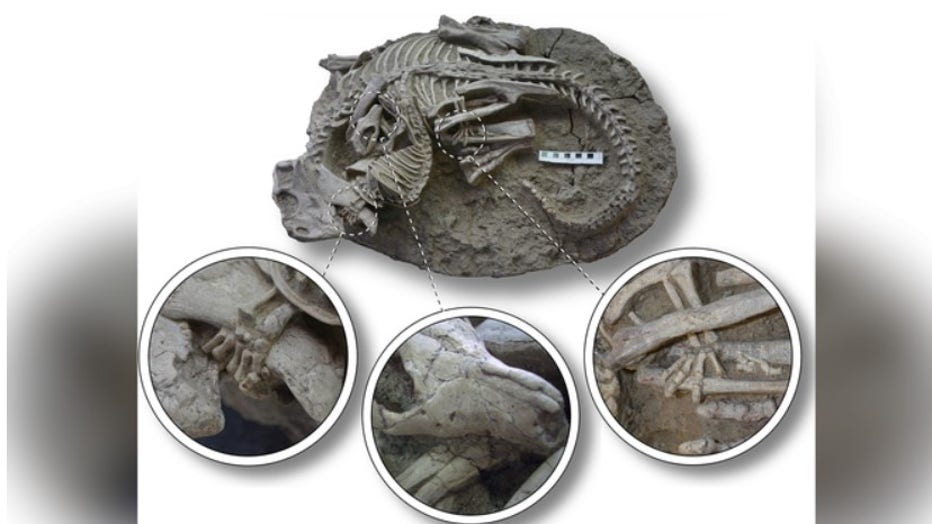 Psittacosaurus lujiatunensis-Repenomamus robustus pair (WZSSM VF000011) locked in mortal combat. Insets depict (left to right): hand of R. robustus wrapped around lower jaw of P. lujiatunensis, teeth of R. robustus embedded in forearm of P. lujiatune
10. See it: Tooth of largest shark that ever lived washes ashore in North Carolina: The megalodon was the most terrifying predator that ever dominated the oceans.