Nightly Roundup: Glendale kidnapping caught on camera, Lake Havasu near-drowning
Saturday's top stories include a reported kidnapping and armed robbery caught on camera, a near-drowning in Lake Havasu and a deadly car crash in Glendale that also injured three others.
These are our top stories from May 27
No arrests have been made after a masked man was caught on camera breaking into a woman's Glendale home, pulling her hair and taking her money at gunpoint.
The alleged armed robbery and kidnapping happened just before 9:30 a.m. on May 1, and Glendale police did not specify where the home is located.
A teenage boy was killed and another three were injured after a car lost control and rolled over in Glendale on Thursday.
It was just after 7 p.m. when an Infiniti sedan speeding down Grand Avenue lost control. Another car had turned left in front of it near 53rd Avenue, police said.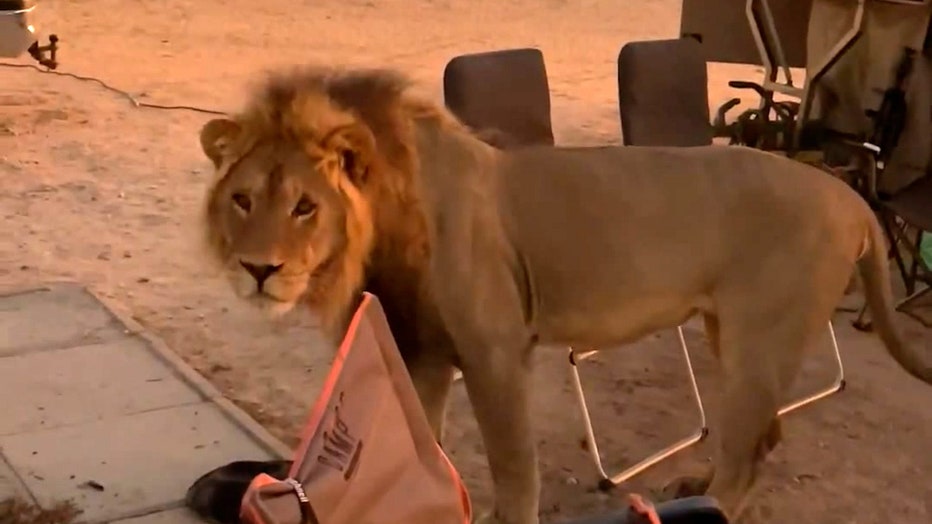 Lion turns and looks at family before leaving their safari campsite (Credit: Anonymous via Storyful)
A family on a safari in Africa had the encounter of a lifetime when a lion came within feet of them at their campsite.
One of the family members, who asked not to be named, told Storyful it happened at a natural reserve in Kgalagadi, Botswana, on May 8. Stunning video shows the lion wandering through the campsite before approaching the family's table.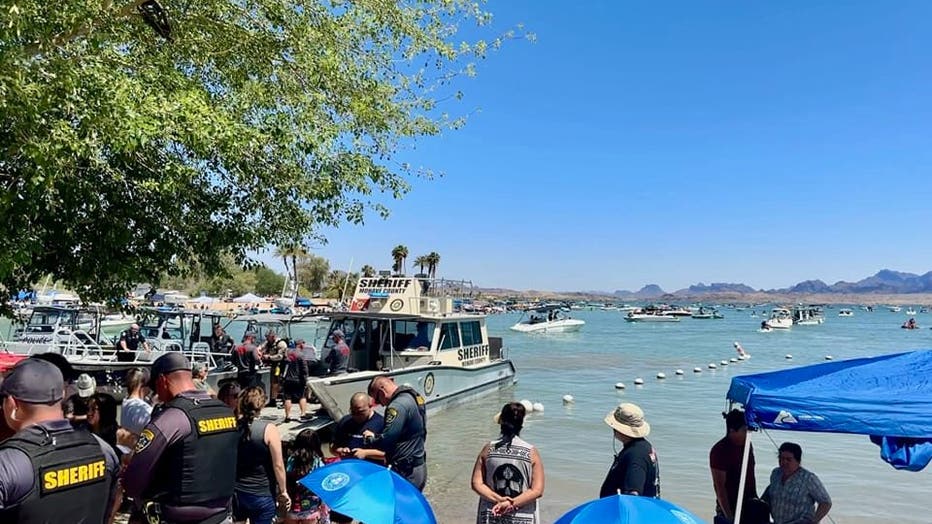 Photo of Lake Havasu on May 27, 2023 during a rescue effort of a young girl. Photo by the Mohave County Sheriff's Office
A young girl from California was found four feet underwater in Lake Havasu on Saturday, the Mohave County Sheriff's Office said in a Facebook post on May 27.
Four separate shootings, three people killed, another person injured, and a person is detained, the Mesa Police Department said in a news release on May 27.
On Saturday afternoon, police announced the investigation, giving a timeline of when and where the victims were found.