Tempe Police appoints interim chief after incumbent chief was appointed to DPS
TEMPE, Ariz. - Tempe Police is set to have a new chief, after their current chief is set to depart his role for a new job with the Arizona Department of Public Safety.
According to a statement released on Jan. 20, Josie Montenegro will take over as police chief on an interim basis, after Jeff Glover steps down as chief on Feb. 13.
Glover's appointment as DPS director was announced by Gov. Katie Hobbs' office on Jan. 17. Glover, who took over as Tempe's police chief on a full-time basis in 2021, will replace Heston Silbert, who retired from his role on Jan. 6.
Glover, according to the Associated Press, will be the first Black person to head the DPS. He joined the Tempe Police Department in 1999 and retired as a commander in February 2020, before returning eight months later as chief of police, initially on an interim basis.
As for Tempe's new police chief, officials say Montenegro is a 22-year veteran of Tempe Police. She will begin her interim role on Feb. 14, until a permanent police chief is chosen. Officials say they are conducting a national search for a new chief, and a first review of applications will take place, starting on Feb. 20.
"Police employees and community members will be able to meet and ask questions of the candidates at forums in March," read a portion of the statement.
Read More Arizona Headlines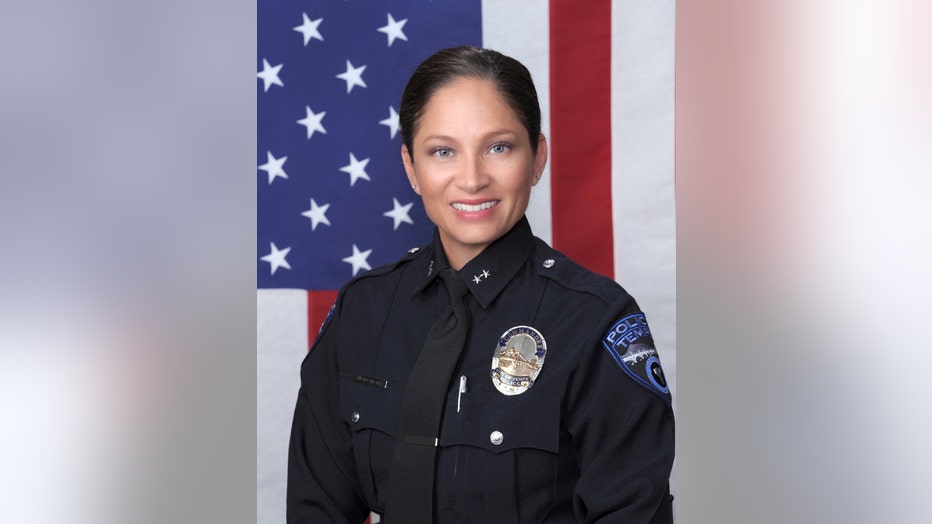 Josie Montenegro (Courtesy: Tempe Police)