Man accused of killing girlfriend's brother in Phoenix
PHOENIX - Police have identified the suspect in a shooting that left a teenager dead in Phoenix.
According to Phoenix police, Crispin Acevedo, 20, pushed his 18-year-old girlfriend to the ground and pointed a gun at her during an argument at a home near 71st Avenue and Van Buren Street on November 20 just before midnight. Court documents show Acevedo allegedly choked his girlfriend.
Police say Acevedo then left the house, but returned a few hours later and got into another argument with his girlfriend.
The woman's brother, 17-year-old Jesus Gutierrez, tried to intervene and he was shot by Acevedo.
Gutierrez was taken to a hospital where he later died.
Acevedo left the house after the shooting but was arrested the following morning.
On Friday, Gutierrez's mother spoke with FOX 10's Justin Lum.
"I was the proudest mom," said Rocio Villa, Gutierrez's mother. "I couldn't have asked for a better son. He was just like everything to me. He's my boy. My baby."
Villa still imagines her son, known to loved ones as Jesse, playing Xbox in his room.
Members of Gutierrez's family said the teen, who was set to graduate from high school in 2020, was just a kid who died a hero.
"It's a nightmare," said Villa. "Never imagined something like this. I still picture that in my head, [Gutierrez] coming out running and screaming trying to get help, but it was just ugly."
Gutierrez worked part-time as a plumber, watched over his five sisters, and spent his free time with family. As for Acevedo, Villa said her family took him in about six months ago.
"He's an angel, and he was a superhero here, and now he's an angel in heaven," said an aunt of Gutierrez, who did not want to be identified.
Forgiving Acevedo, Villa says, will not be possible.
"My son was only 17 years old. He's a little kid. He still had a full life ahead of him. There's so much for him to do out here, and he took him away from us, so yes. I hate him. I do," said Villa.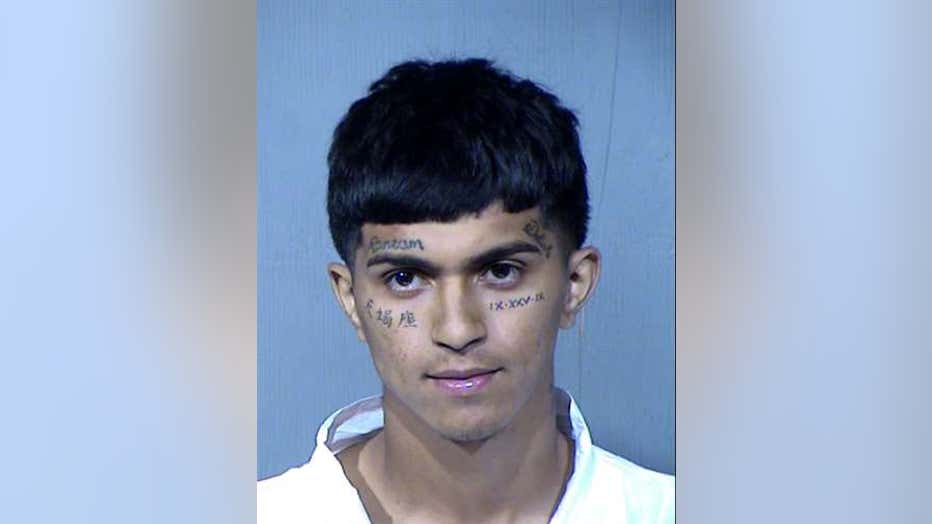 Acevedo is accused of second degree murder, aggravated assault and possessing a weapon while prohibited. He is being held on a $750,000 cash bond.