Man arrested after 'suspicious device' causes major traffic backup on I-17, Loop 101
PHOENIX - Traffic was backed up on Interstate 17 near Deer Valley Road on Dec. 1 after DPS troopers pulled over a vehicle that reportedly contained a suspicious device.
Detectives tried to stop the car after learning it was stolen. The driver was arrested after a short foot chase, and when troopers searched the vehicle, they found a suspicious device and immediately closed off that section of the freeway.
State Department of Public Safety officials said 36-year-old Timothy Carpenter is facing one count of theft of transportation among other charges including outstanding warrants.
Detectives said they spotted the stolen SUV at a north Phoenix motel Wednesday and tried to arrest Carpenter, but he drove off, authorities said.
He later jumped out of the vehicle and tried to flee but was taken into custody, officials said.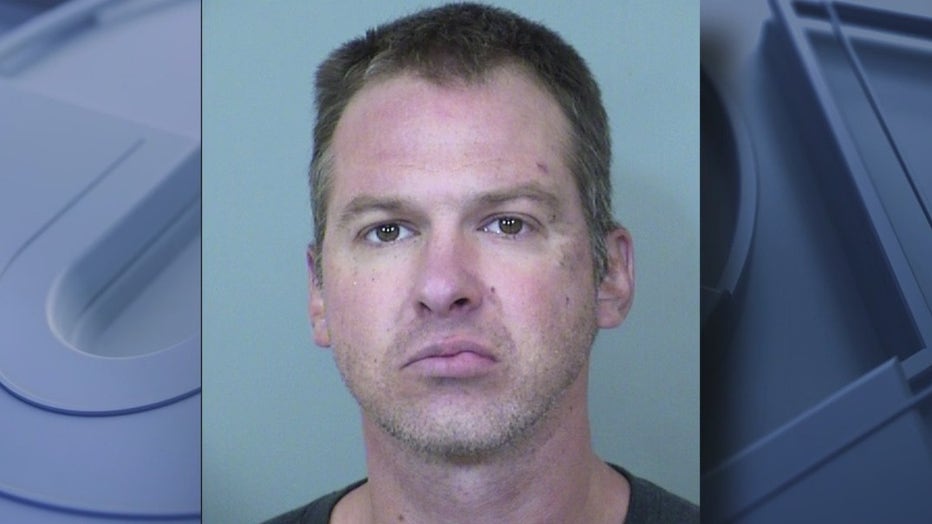 When DPS troopers searched the SUV, a suspicious device was found.
A section of Interstate 17 was shut down for about an hour while authorities investigated the device.
DPS' explosives and ordinance disposal unit responded to the scene and determined the munition was a non-explosive military device.
It was unclear Thursday if Carpenter has a lawyer yet who can speak on his behalf.
The Associated Press contributed to this report.
Other Arizona Top Stories
Tune in to FOX 10 Phoenix for the latest news