2 arrested in murder of man in Casa Grande, police say
CASA GRANDE, Ariz. - Two people accused of killing a man near a shooting range in Casa Grande have been arrested.
According to police, officers on March 11 responded to reports of a shooting on Isom Road near the Elzy Pearson Shooting Range, west of the Casa Grande Mountains.
Once at the scene, officers found the body of Julian Reynolds, a 30-year-old Arizona City man who appeared to have been shot. He was pronounced dead at the scene.
After speaking to witnesses, detectives determined that 21-year-old Roberto Barrera, 20-year-old Victor Leal, and their teenage friend were driving near the shooting range when they ran out of gas.
"They called another friend to bring them gas and as they waited, Barrera and Leal burglarized a vehicle they found," police said.
The vehicle belonged to Reynolds, who police say was in the area collecting brass casings, which he is known to do.
"Julian confronted Barrera and Leal, resulting in the shooting death of Julian," police said.
After the shooting, the teenager who was with Barrera and Leal ran from the scene. Barerra and Leal then fled the area in their car after allegedly stealing some of Reynolds' belongings.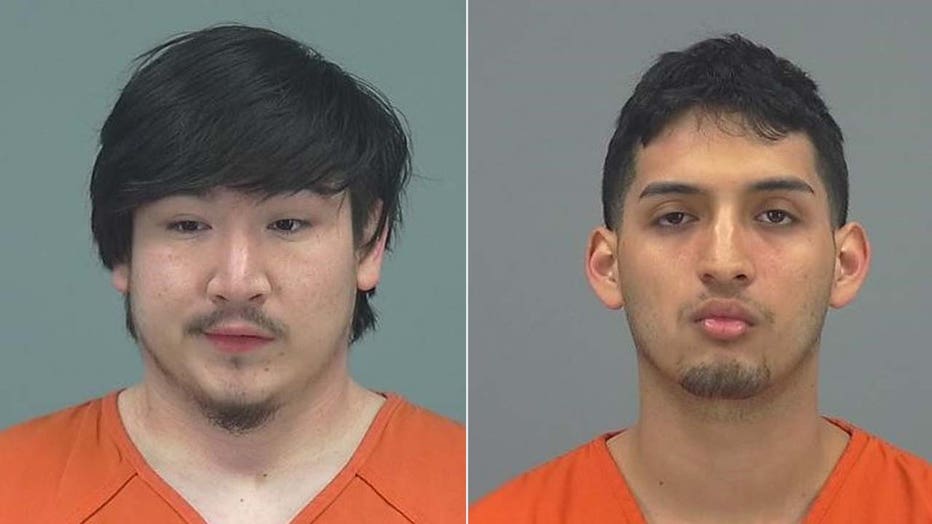 From left: Roberto Barrera and Victor Leal
Detectives eventually found Barerra and Leal, and took them into custody. Police say evidence of the shooting, including the murder weapon and Reynolds' belongings, were found and linked to the suspects.
The murder weapon was found in the desert near the crime scene.
The teen who fled the scene was interviewed by police but was not charged. A second teenager who police say assisted the suspects in hiding evidence was arrested.
Barrera and Leal were booked into jail and are accused of first-degree murder, burglary, and tampering with evidence.
Casa Grande is located about 50 miles south of Phoenix.
'It's a pretty family friendly shooting range'
Those at the shooting range say that while the death of Reynolds is tragic, they still feel safe going.
"I feel it's safe to shoot here. I didn't know there was a shooting out here of a person, but I still come out here," a man named Frank said. "It's sad. It's sad when anybody loses their life, especially for a stupid reason."
Police say Reynolds frequented the range to collect brass casings which can be reloaded to save money on ammo.
The crowd on a Sunday afternoon is full of regulars, just like Reynolds.
"I know a lot of people who come here after hours to come here and collect brass and do all that kind of stuff. It's a pretty family friendly shooting range as you can see," a regular said.
With everyone at the free public range armed, visitors were surprised a burglary and a shooting even occurred.
"Honestly no, it doesn't make me uncomfortable. I think it has to do because I'm surrounded by people that are well-trained with firearms. If that were to happen then people could retaliate that kind of thing, they could protect themselves," a person at the range said.
The Associated Press (AP) contributed to this report