Deadly crash shuts down Phoenix intersection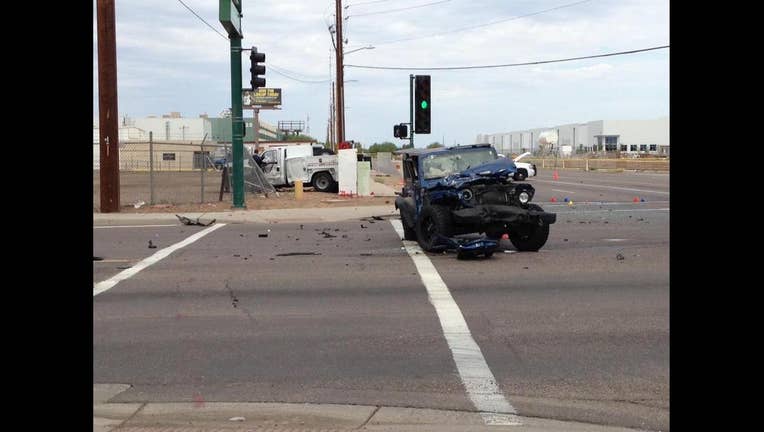 article
Police are investigating a two-car accident that shut down a Phoenix intersection on Saturday.
Officers say a 22-year-old woman who was sitting in the passenger seat of a Jeep was taken to the hospital with critical injuries and later passed away. The Jeep collided with another vehicle at 59th Avenue and Van Buren at about 6:30am. Police say two other people in the Jeep, along with a person in the second car, were all rushed to the hospital.
Police are investigating whether alcohol was a factor on the part of the Jeep driver in this fatal crash. Officers have shut down the area while they investigate.