Events, things to do in Phoenix this weekend: June 2-4
Need plans this weekend? Check out Phoenix Fan Fusion, the Day Drinker Devil Ride, World Atlatl Day and more happening in the Valley for June 2-4.
Avondale
SRP Kickoff Event - BubbleManiacs Foam Party
"Join us to celebrate the kickoff of our Summer Reading Program, "All Together Now," with a cool blast for the whole family! Clean, non-toxic foam will be sprayed from a Pro Grade Super Foam Cannon, accompanied by dance music, beach balls and unforgettable photo ops of family fun! Bring play clothes, lots of energy and be ready to dive into the summer foam first!"
Glendale
23rd Annual West Valley Women's Health and Beauty Expo
"You are invited to join us for our 23rd year of producing the Women's Health and Beauty Expo!  Treat yourself to fabulous shopping, door prize drawings, free samples and show discounts at all Women's Health and Beauty Expo locations. This event features local and regional companies with the best shopping, fashion, food, local women's services, cosmetics, travel, health & wellness providers and much more."
Mesa
Indoor Farmers Market
"Come shop locally INDOORS at Legacy Park this Summer! You will find 75+ vendors, food trucks, kids' activities, and more! We are so excited to be one of the only weekly indoor markets in the summertime and hope to see you there."
Peoria
Free West Valley Movies in the Park
"Grab a blanket, chair and your family & friends and enjoy the FREE BIG screen outdoor movie in the park featuring the highly requested Blue Sky family favorite: SPIES IN DISGUISE!"
Phoenix
First Friday
Check out this monthly celebration of Phoenix arts, culture and food in the heart of the city.
Phoenix Fan Fusion
"We are your local, fan and geek driven, large scale, multi-genre, pop-culture convention... with the silly, quirky name. Fan Fusion turns twenty-one in 2023 and we're bringing the party for you!
Spend your weekend with us and discover how much fun it is to geek out."
PHX Thrifts Sip & Shop Pop-up
"Come shop a variety of small businesses, have a fun beverage, and build your own bouquet at our bouquet bar! This is an indoor event!
The Rite of Spring at Desert Botanical Garden
"Surrounded by the matchless Desert Botanical Garden landscape with the setting sun as a backdrop, join us for a world premiere performance that promises to capture the beauty and complexity of dance in an artistic performance that is uniquely Arizonan at An Evening at Desert Botanical Garden."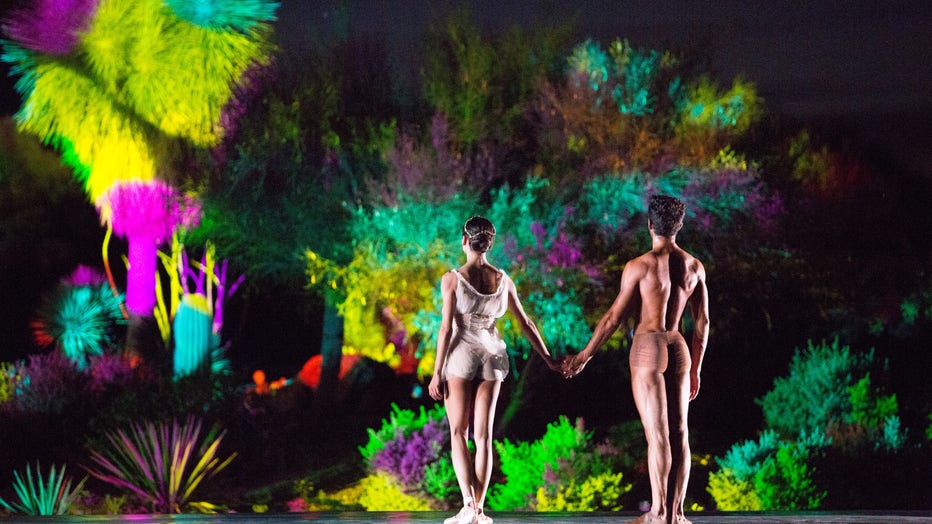 Courtesy: Evolve PR and Marketing
World Atlatl Day
"Join S'edav Va'aki Museum in celebrating World Atlatl Day as local primitive skills group S.A.L.T. will put on an atlatl demonstration and accuracy contest.
What is an atlatl? It is a weapon predating the bow and arrow. Used worldwide for thousands of years, it proved an effective weapon. A stick with a hook on the end to hold the dart/spear, it increased the distance, speed, and force of the dart/spear."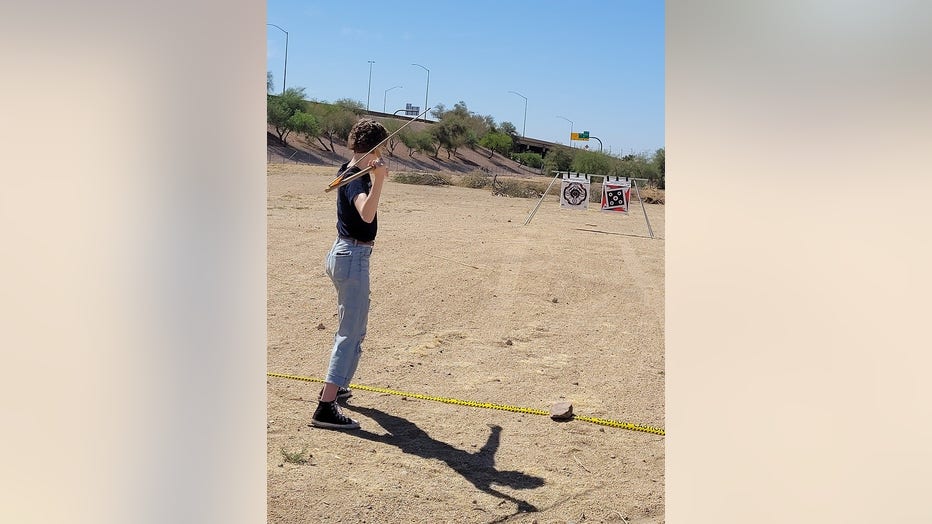 World Atlatl Day (Courtesy: S'edav Va'aki Museum)
Scottsdale
Soulful Sound Alchemy
"Join Sara Jane with In Phase Reiki for a soulful sound bath and meditation. Reiki will be offered on an individual basis during the session if desired.
This event will be raising funds for Hunkapi Programs for the day in and day out equine assisted therapy services they provide to the community."
Tempe
3rd Annual Day Drinker Devil Ride
"The Pedal Haus Brewery "Day Drinker Devil Ride" is back for its 3rd year! Ticket and raffle sales will be donated to the Rob Dollar Foundation to continue their mission to create safer roads for Arizona cyclists.
The ride consists of a 10 mile mountain bike course starting and finishing at Pedal Haus Brewery in Downtown Tempe, taking advantage of the trails at Papago Park."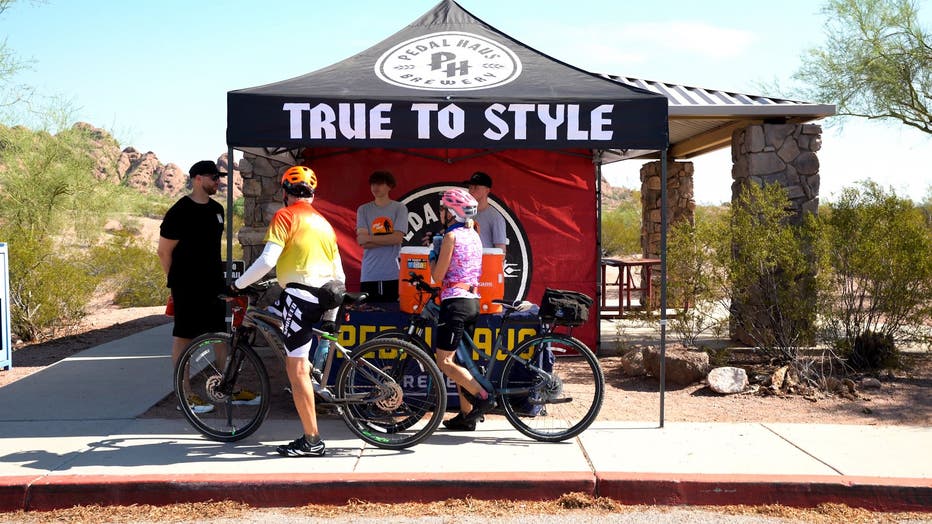 Courtesy: Evolve PR and Marketing