Arson suspect set downtown Phoenix building on fire because 'it had to be done,' officials say
PHOENIX - A massive fire broke out in downtown Phoenix right behind our FOX 10 Studios in the area of 5th Avenue and Adams Street on Thursday and a day later, authorities say someone was arrested in connection to the blaze.
It was a massive effort by the Phoenix Fire Department to get it under control. Video taken by our photographer shows flames coming out of the roof of the structure.
Monroe Street and Adams Street were closed from 5th Avenue to 6th Avenue, but have re-opened. The New Windsor Hotel was also evacuated.
While the fire was eventually extinguished, the building involved was gutted by the blaze. Fire Department officials say the building was vacant at the time of the fire.
Arrest made
As for the cause, Phoenix Fire Capt. Rob McDade revealed a day later that an arson suspect was arrested in connection to the fire.
Documents show Alfonso Martinez is the suspect and is being held in jail on a $20,000 bond. He rented part of the building to live in, and then reportedly admitted in a recorded conversation that he set the fire because it "had to be done."

Monica who works at the front desk at the hotel next door says she doesn't know him, and she's just glad no one at the New Windsor Hotel was hurt.
"Everyone, even people who don't live here, you could see them all around looking. It was crazy," she said.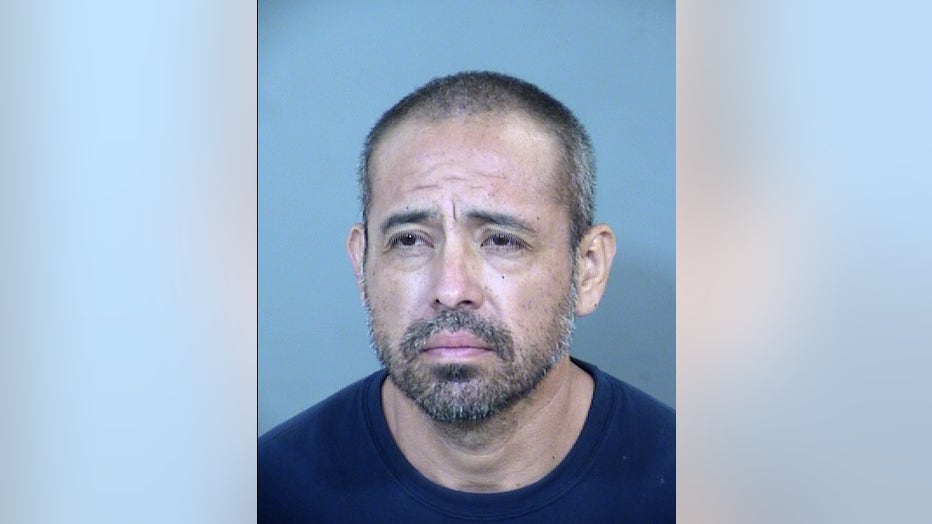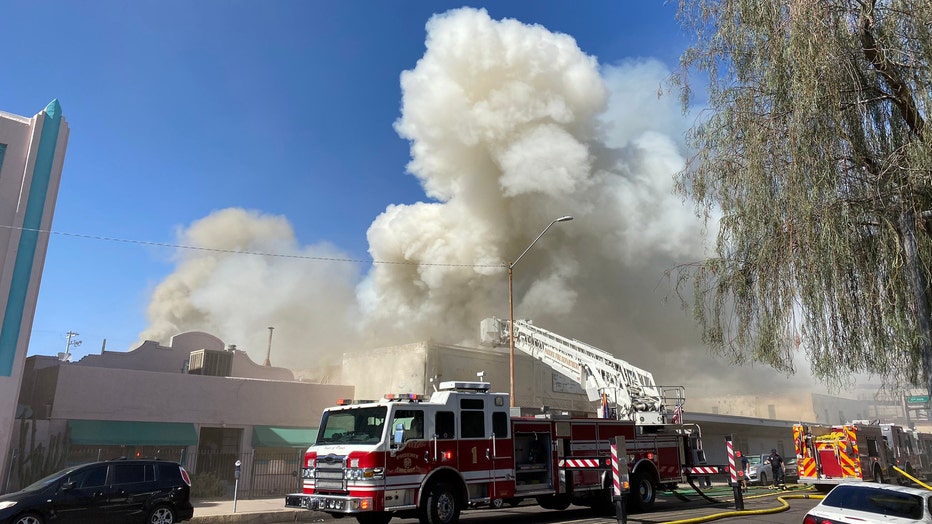 Tune in to FOX 10 Phoenix for the latest news
(Click here for interactive map)