Goodyear Police investigating shooting along Loop 303 that injured a driver
PHOENIX - Authorities are investigating a shooting that caused the police to close Loop 303 northbound from Interstate 10 to Camelback on Thursday afternoon.
According to a statement by the Department of Public Safety, the incident happened along Loop 303 near the UPS building. The person was driving a Chevrolet Camaro at the time when the occupant in a pickup truck fired upon the male driver. No one else was with the victim in his car.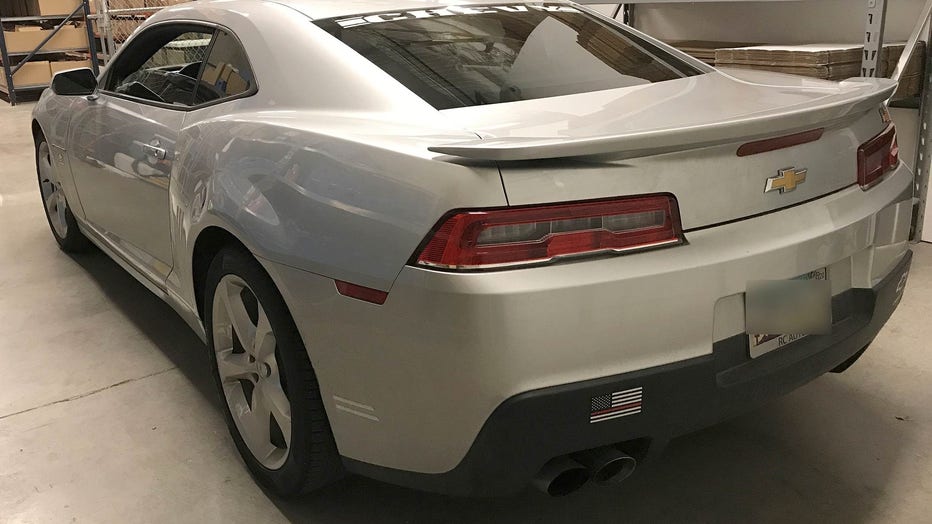 Photo of the victim's vehicle where a bullet hole is seen above the driver's side rear quarter panel.
The driver was shot in the leg, and transported to an area hospital, according to police. He has since been released from the hospital and is expected to make a full recovery. His name was not released.
The northbound lanes of the freeway were closed for some time, but reopened just before 8:30 p.m. The southbound lanes were not affected.
"The suspect vehicle, a work type white Ford F150 pick-up truck with a roof rack, has not been located and the motive of the shooting is under investigation," stated Lisa Berry of the Goodyear Police Department.
If you have any information about this case, call Goodyear Police at (623) 882-7484.