Late comedian Jerry Lewis left mark on Arizona State University's Tempe campus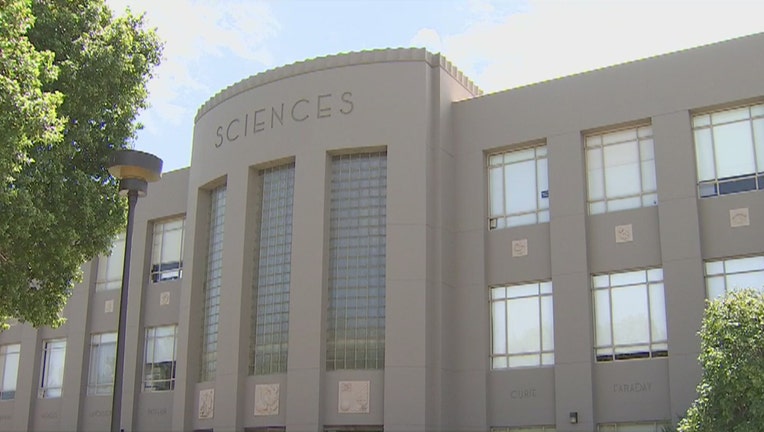 article
TEMPE, Ariz. (KSAZ) - As the U.S., and the world, remembers the life of legendary comedian Jerry Lewis, people are also remembering the role Arizona State University played in his career.
Lewis died on Sunday, at the age of 91. Besides his entertainment career, Lewis was also remembered for his role in the annual Labor Day telethon to help raise money to combat Muscular Dystrophy.
In the movies Lewis have starred in, "Nutty Professor" is known as one of the more memorable films, and parts of the classic comedy were filmed at ASU.
The year was 1962, and production crews took over the ASU campus in Tempe, and students were even used as extras in the movie.
"150 students were selected to serve as extras in the film and paid $10 a day," said ASU Archivist Robert Spindler.
This was a time when it was uncommon for movies to be filmed on location, but Lewis wanted to take the production out of the studio, and onto a real university campus.
Lewis wrote, directed and acted in the comedy classic about a "Jekyl & Hyde" character, who transformed between a nerdy college professor and a conceited lounge singer. The film brought in more than $3 million in its original release in 1963. A remake in 1996 netted nearly $275 million at the box office.
"Just what he's able to do with his facial expressions and his body, and all without special effects, kind of like Jim Carey," said ASU Professor of Film and Media Studies, Kevin Sandler. "It's just mesmerizing to watch him. There is such joy in his performance in this movie. That makes it quite special and memorable for lots of audiences."
It is not known why Lewis chose ASU. However, two buildings featured in the movie are still standing, prominently, on the ASU campus, over five decades after the movie was filmed.
Portions of the film were shot at a building known today as Discovery Hall. According to ASU's website, Discovery Hall was, at one point, home to the school's Science Department. The Matthews Center, then known as the Business College Building, was also featured in some scenes.
Although the university was excited to be featured in the film, they were cautious about the comedic light it would place on the then-young institution.
"If you look at the contract the university signed with Paramount Pictures, they wrote in there the university could not be named in the script, so they were very careful to protect the reputation of ASU during filming," said Spindler.