Man charged following recovery from Tucson police shooting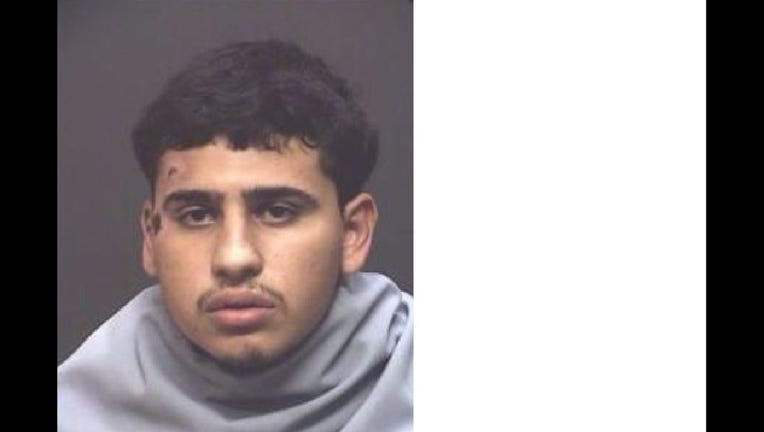 TUCSON, Ariz. (AP) - An armed suspect who was shot while fleeing Tucson police has been booked into jail.
Tucson police say 19-year-old Naun Alvarez was arrested upon being released from the hospital Friday.
He faces one count each of aggravated assault on a peace officer with a deadly weapon, aggravated assault with a deadly weapon and being a prohibited possessor of a firearm.
Police say Alvarez allegedly pointed his gun at a woman the night of May 9 when she tried to intervene in an altercation he was having with someone else.
They say Officer Michael Hunt and Alvarez exchanged gunfire when he fled on foot.
Alvarez was struck several times but none of his injuries were life-threatening.
No officers were hurt.
It was not known if Alvarez had an attorney.