Man found shot to death in crashed car in west Phoenix; family wants justice
PHOENIX - Police are looking for a suspect after a man was found shot to death inside a crashed car in west Phoenix.
Phoenix Police say officers responded to reports of a shooting at about 11 p.m. on Oct. 30 near 67th Avenue and Thomas Road and found a man inside a vehicle that crashed into a fence behind a business.
The victim, identified as 27-year-old Leonel Pineda-Valdez, had been shot and was pronounced dead at the scene.
The suspect in the shooting remains on the loose.
"Early information indicates the shooting took place behind a business on the northwest corner of the intersection," Sgt. Melissa Soliz said. "After the shooting, Pineda-Valdez drove away and crashed into a nearby fence."
The investigation into what led up to the shooting is ongoing.
If you have any information, you're asked to call Silent Witness at 480-WITNESS.
'He didn't deserve it'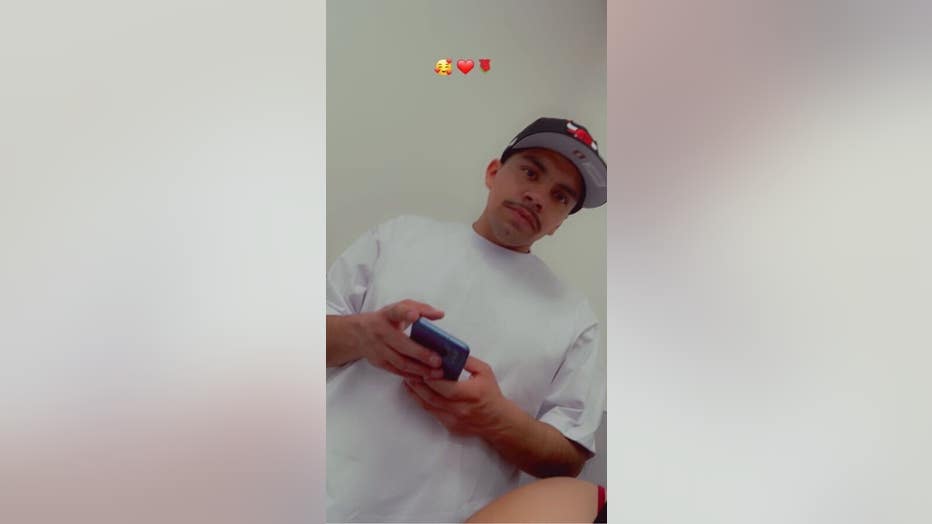 27-year-old Leonel Pineda-Valdez
Pineda-Valdez's fiancé, Mary Martinez, remarked about his death saying, "I know he is with us and he will always be with us."
A makeshift memorial lays in front of a broken wall, as broken hearts are now trying to honor the young life lost too soon.
"It's going to be hard for me to forget that he's not here because I want him here," Martinez said.
She took an emotional look at the scene of the crime, just two days since her fiancé was killed here.
"He called me at 10:48. 'Babe, I'm 10 minutes away. I'm on 67th Avenue and Thomas. I love you and I will see you soon.' Normally we are on the phone until he gets home but the phone was about to die. That five minutes turned into forever, like he's not coming. Those five minutes are gone and he's not with me," Martinez said.
She didn't find out what had happened to her fiancé until 5 a.m. the next morning.
"He normally DoorDashes around those hours, so he was going to stop and get our drinks, and he was going to head home," she said.
The pair have known each other since high school and had plans to get married in February 2023. Martinez says he helped raise her four children.
"He was an amazing dude. He was loving. He was outspoken. He did not care. He was very protective of my kids. No matter what it was, he would jump for them," she said.
Family still searching for justice
Three months after the shooting happened, Martinez is demanding answers over what happened. She also said police have not given her any updates on the case.
"They could be killing somebody else and hurting other families, and it's not OK," said Martinez.
Martinez said there's not a day that goes by without her thinking about Pineda-Valdez.
"You never know who this person is or what they are doing or what they are capable of doing," said Martinez. "Honestly, I am stuck inside 24/7. I don't like going out in public anymore. It's hard."
Martinez said she has been putting on a brave face for her two daughters, but also said she is getting more and more frustrated with Phoenix Police, who she said haven't had any leads.
"Since it's not their loved ones or their family, they're not pushing the issue, and justice needs to be served," said Martinez. "He could do this to a kid. This person could be doing it to multiple people and you never know."
A GoFundMe has been created for Pineda-Valdez https://gofund.me/fc56dc93
Tune in to FOX 10 Phoenix for the latest news: