Man indicted months after body found in burning Phoenix dumpster
PHOENIX - A 23-year-old man has been indicted for first-degree murder months after a body was found inside a burning dumpster in Phoenix.
The gruesome discovery was made on March 21 near 11th Avenue and Madison Street in "The Zone," a massive homeless encampment downtown. 
The remains have still not been identified due to the severity of the burns, but authorities believe the victim lived in the encampment.
Two men - 18-year-old Isaiah Baskin and 22-year-old Larry Scott - had been arrested days after the crime. They were allegedly caught on security camera pushing the contents of a shopping cart into the dumpster before a third suspect set it on fire.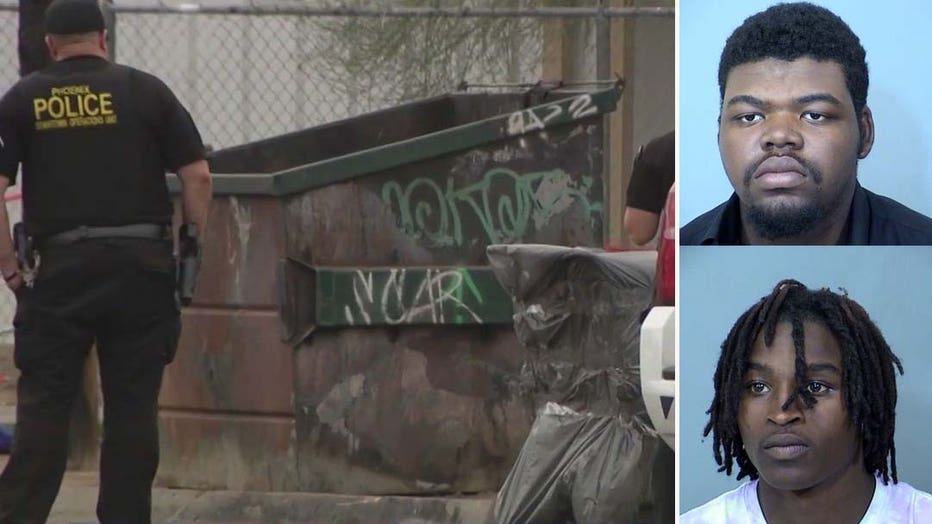 Isaiah Baskin and Larry Scott were arrested after a body was found burned in a dumpster near downtown Phoenix.
On May 26, the Maricopa County Sheriff's Office announced that Dave Jacuan Kahlil Dinkins, 23, was indicted on four counts, including first-degree murder, kidnapping, arson and abandonment or concealment of a dead body.
Dinkins is accused of restraining and killing the victim before burning him.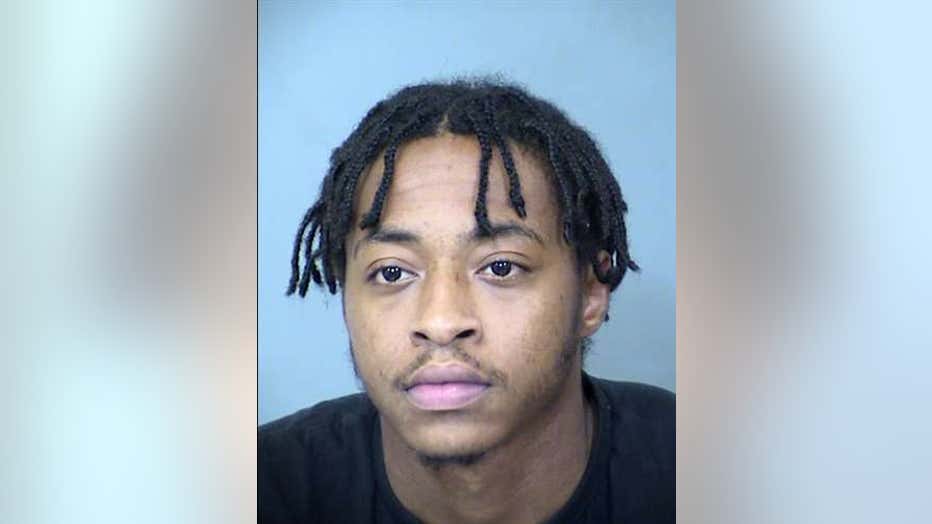 No details were released about a possible motive.